The Hudson Area Lacrosse Association varsity boys' team wrapped up its season with a 13-7 loss to Waunakee in the Wisconsin Lacrosse Federation state championship game in Verona Saturday, June 19.
Held in a brand new stadium in Verona, a large crowd from Hudson made the trip to cheer on the boys in their second state championship game in the past five years. The game was close through half time when Waunakee pulled ahead for good in the third quarter for the 13-7 win.
Waunakee was undefeated on the season and is graduating 19 seniors from its 26 man roster. Hudson went 13-3 on the season and started the year off ranked ninth in the state and finished with the No.2 overall ranking.
Hudson fought through adversity all season, including having only one home game on their 16-game schedule and playing two-to-three games per weekend. Injuries took out several key players as well for the season but the team kept battling back and made the most of each game Hudson celebrated the season and their seniors with a banquet June 22. Hudson graduated 10 seniors including Ben Strub, Charlie Madigan, Zach Dewey, Henry Boomsma, Jack Coenen, Max Howard, Theron Haines, Alex Hocke, Brody Muller and Noah Eral.
Head coach Rich Grinstead praised the seniors for their leadership and work outside of practice during a season that saw most players having no games for almost two years due to Covid.
"We knew we had a good team going into this season and the players bought into our philosophy and coaching, which made all of the difference," he said.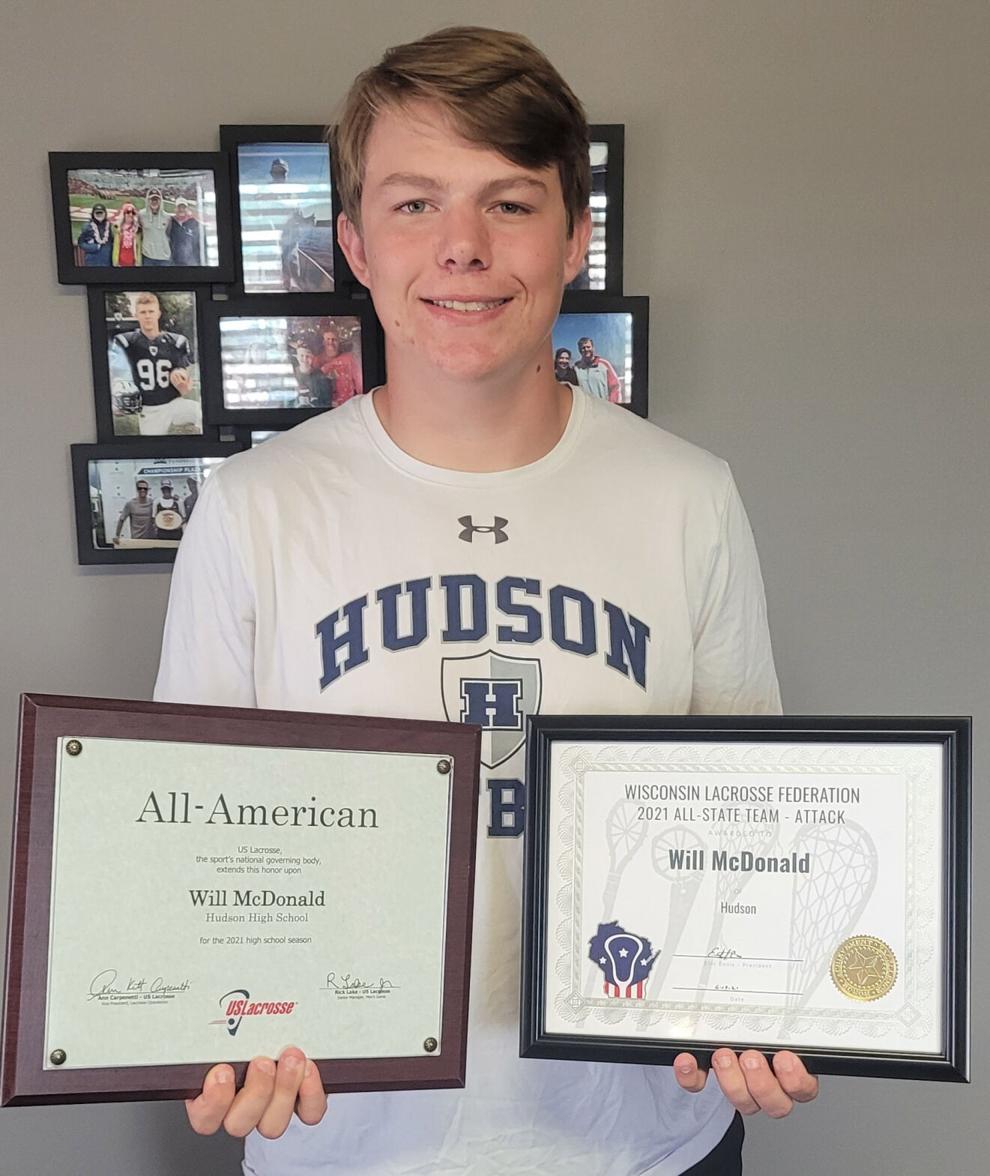 A ceremony for Hudson's Will McDonald was held prior to the state championship game for his achievements this season including earning both All State and All American honors, the only sophomore in the state to earn both. McDonald put up 101 points this season playing attack for the Raiders.
For more information about Hudson Lacrosse for both the youth and high school programs go to www.hudsonlacrosse.net.