Hudson swept all three singles matches and took two of three in doubles play to defeat New Richmond 6-1 in Big Rivers Conference girls' tennis action Tuesday, Sept. 7, in New Richmond.
New Richmond's lone victory came at No. 4 singles where Avery Knutson defeated Ava Wilber 6-3, 6-2.
The No. 1 singles match between Hudson's Lily Holmberg and New Richmond's Izzy Brinkman went to three sets with Holmberg pulling out a 6-3, 1-6, 6-3 victory in the end. Grace Diedrich defeated Onalie Dennis 6-2, 6-4 at No. 2 singles and Claire Keech beat Alanna Knutson 6-4, 6-1 at No. 3.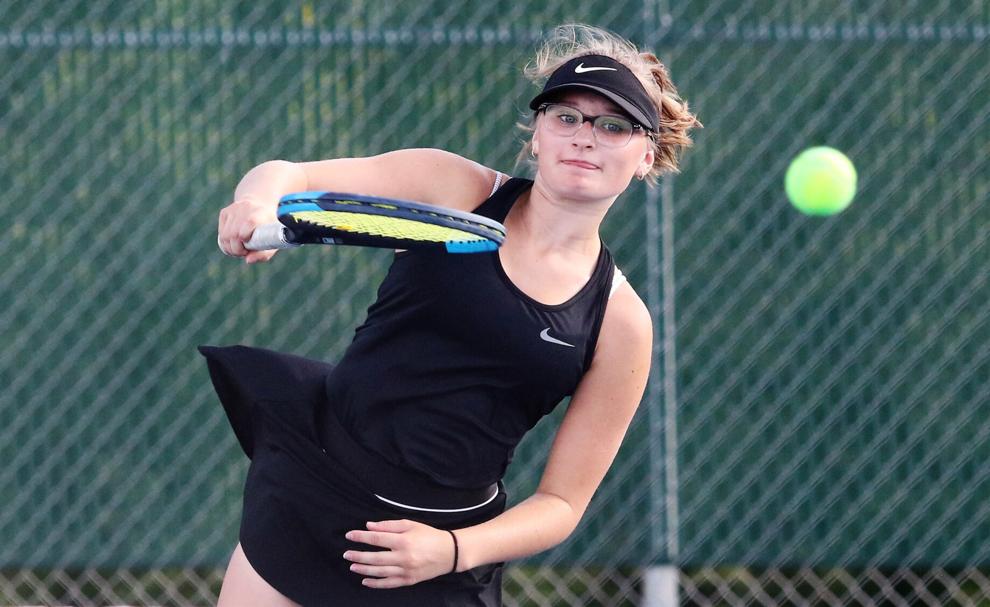 Two of the three doubles matches included first set tiebreakers, with Hudson's Grace Lewis and Kira Young posting a 7-6 (3), 6-3 victory over Brogan O'Flanagan and Rhea Warner at No. 1 and Nicole Hockin and Jenna Simmons defeating Carolin Fuchs and Lily Brinkman 7-6 (5), 6-3 at No. 3.
Jordan Yacoub and Bailey Finch earned the sixth Hudson point with a 6-3, 6-3 victory over MhKellan Storie and Bella Baillargeon.
New Richmond will host a quad with Marshfield, Onalaska and Superior on Saturday, Sept. 11 while Hudson returns to action Tuesday, Sept. 14 at home against Rice Lake.