The Hudson Raiders Shooting Team traveled to Black River Falls May 1-2 to compete in trap and sporting clays.
Due to the popularity of the tournament, many of the Raiders ended up shooting their trap rounds under the lights at night. Despite the unique conditions, the team did extremely well.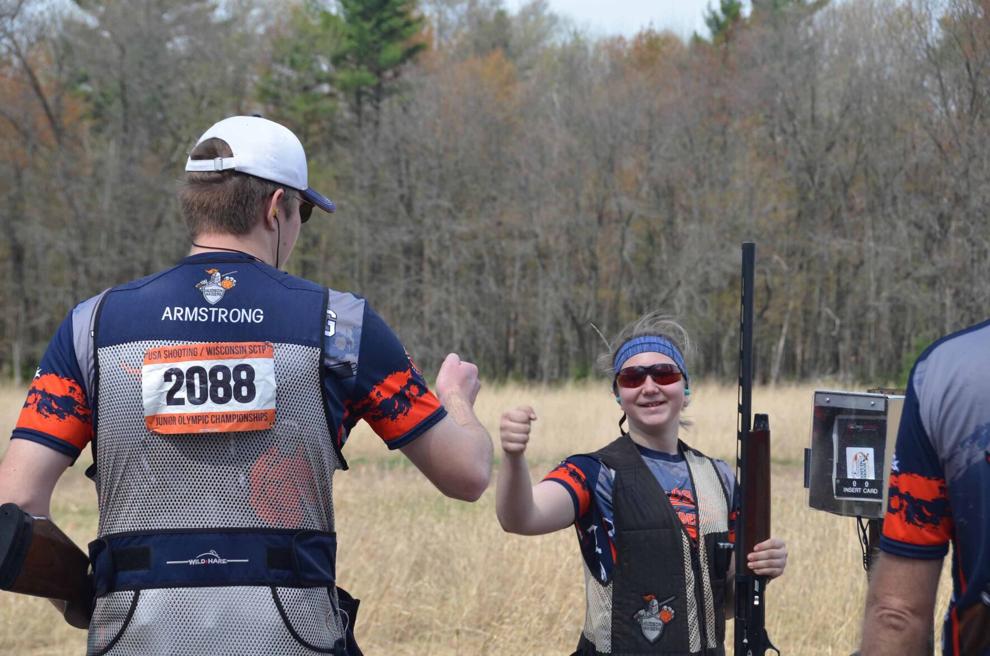 The Raider's rookie squad, made up of Lucas Svoboda, Sven O'Connell-Beard, Jeremiah Nordeen, Brenna Oberle and Bailey Stanek hit 159 targets to take first place. In intermediate entry (I/E), Aaron Egger, Hunter Magnus, Izzabella Arnett, Ethan Lowensbury and Logan Alters hit 360 out of 500 to take second place.
The intermediate advanced (I/A) squad of Mike Arnett, Noah Svoboda, Jake Burger, Micah Rambo and Evelyn Nordeen came in second breaking 418 of 500 targets, and the varsity squad consisting of Brandon Armstrong, Paul Nordeen, Will Weiskopf, Ben Forcier and Brady Kern. was third, hitting 451. The JV team of Jacob Stolz, Keegan Edblom, Chase Mechelke, Lauren Kern and Adam Harrigan was fifth with 388.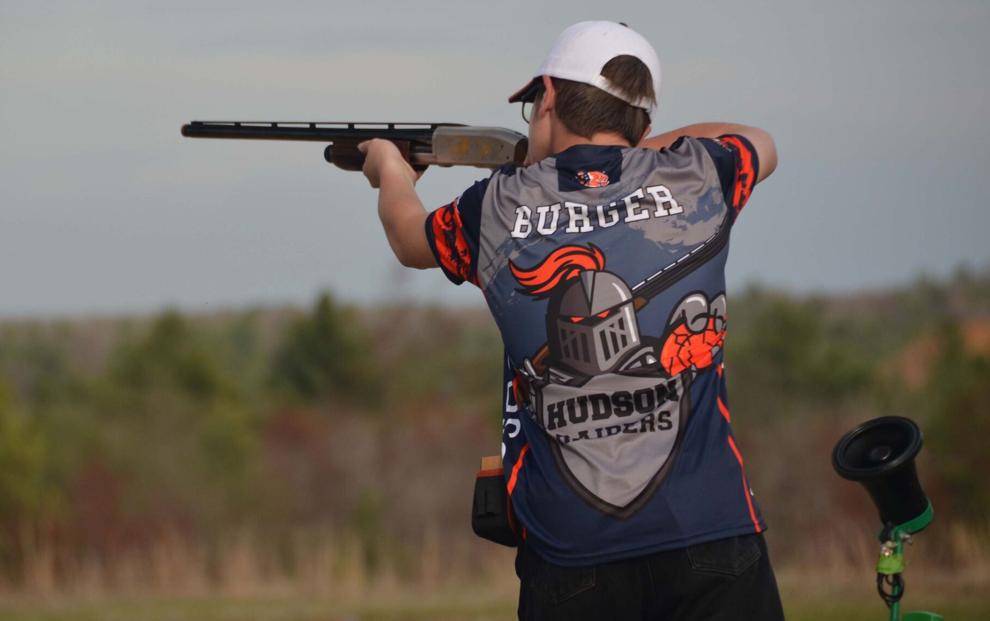 Individual Trap
Individually, the Raiders did very well with several shooters in the top ten in their divisions, including Jordan Persinger (collegiate) taking third.
Armstrong was first in men's varsity and Paul Nordeen placed seventh, and Alyssa Grezek was ninth in ladies varsity and Julia Rodrigue was tenth.
Jacob Stolz was eighth in men's JV and Lauren Kern was second and Anna Paulson ninth in ladies. In I/A men's, Mike Arnett was second, Noah Svoboda fourth, Jake Burger fifth and Micah Rambo eighth, and in I/A ladies Evelyn Nordeen was first and Sadie Richter was third.
Aaron Egger was eighth in men's I/E and Izzabella Arnett was first in ladies I/E. In the rookie division, Lucas Svoboda was first, Sven O'Connell-Beard was third and Jeremiah Nordeen was fourth. For the ladies, Brenna Oberle was first Bailey Stanek was third.
Brandon Armstrong was high overall in trap out of 310 athletes with his trap score of 97/100. Posting perfect rounds for the tournament in trap were Brandon Armstrong, Jake Burger and Ben Forcier, with each earning a 25-straight patch from Black River Falls Gun Club. Burger and Forcier also received their Raider "Buster" mascot patches for their first 25 straight rounds.
Sporting Clays
In sporting clays, the I/A squad of Mike Arnett, Jake Burger and Wade Congdon earned first place with a score of 199 out of 300 birds while the JV squad of Logan Willems, Lauren Kern and Chase Mechelke took third with 181. The varsity squad came in fourth, hitting 234/300 birds. The squad consisted of Brandon Armstrong, Brady Kern and Paul Nordeen.
Individually in sporting clays, collegiate shooter Jordan Persinger took first in his division with 82/100. At the varsity level, Brandon Armstrong was fourth and Lexi Randolph was tenth. In JV, Lauren Kern earned gold with 65/100 and Trista Oberle was fourth. In I/A, Mike Arnett was second, Jake Burger and third and Wade Congdon was fourth in mens and for the ladies, Evelyn Nordeen earned first place with 35/100. Izzabella Arnett was also first in I/E with 46/100.