Maggie (Loney) Green didn't even know how to mark her ball on the green when she first started playing golf as a freshman at River Falls High School in 1998. Today she is the head golf professional at Desert Mountain Club in Scottsdale, Ariz., and on Oct. 15, she will be inducted into the UW-Eau Claire Athletic Hall of Fame.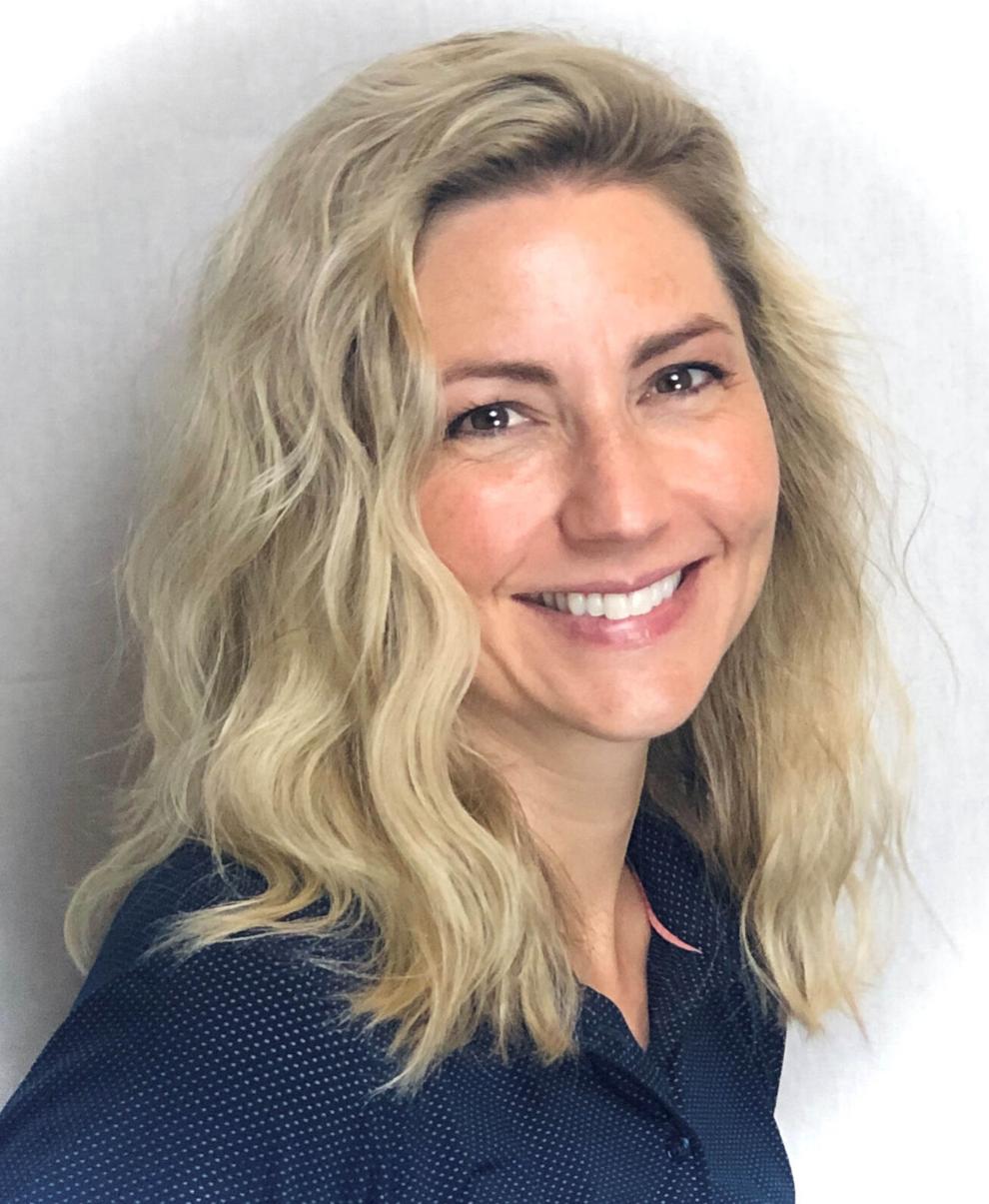 Green is one of five women and six individuals who will be inducted into the Blugold Hall of Fame in a year in which the UW-Eau Claire athletic program is celebrating the 50th anniversary of women's athletics.
The new class includes Green, gymnast Lynn (Morris) Nordin, track athlete Jennifer (Stafslien) Reimer, volleyball-basketball-track standout Brooke (Wozniak) Schmidt, football-track athlete Bob Schmidt and long-time athletics administrative assistant Nancy Hendricks.
The class will be inducted during Homecoming weekend with a banquet on Friday, Oct. 15 and introduction at the football game against UW-River Falls on Saturday, Oct. 16. The group will also ride in the Homecoming parade Saturday morning.
Green was the 2002 Big Rivers Conference Player of the Year as a senior at River Falls High School. She went on to earn All-WIAC honors four straight years at UW-Eau Claire from 2003-06 and was the WIAC Player of the Year in 2004 and 2005. She was a three-time All-American with the Blugolds and qualified for the U.S. Women's Amateur Championships in 2005.
And she said it all started with some bad swings as a 14-year old with some friends on the driving range at the River Falls Golf Club.
"The high school golf coach, Paul Meyer, happened to talk me into trying out for the girls golf team because he saw natural talent in me," she recalled. "At that point, I had never played a hole of golf in my life. He had a lot to teach me and I had a lot to learn, starting with what it meant to 'mark my ball' on the green."
By her sophomore year she and future Wisconsin Badger Jackie Obermueller helped the Wildcats qualify for the WIAA Girls State Golf Tournament for the first time in school history. In her junior season the Wildcats finished fourth at state, and as a senior she was named the BRC Player of the Year.
At UW-Eau Claire, Green finished fourth individually and the Blugolds tied for third in the 2005 NCAA Division III Championships. She placed among the top 20 individuals in all four of her NCAA Championships and the Blugolds never finished lower than sixth as a team. She received national accolades in each of her four seasons. She was the WGCA Freshman of the Year in 2003, WIAC Player of the Year in 2004 and 2005, honorable mention All-American as a sophomore and first team All-American as a junior and senior.
Green was named to the WIAC's All-Centennial team for golf in 2013 and also was selected as the Eau Claire Leader-Telegram's Female Athlete of the Year for 2005, the same year in which she qualified for the U.S. Women's Amateur Championship.
After receiving her Bachelor of Business Administration degree with a marketing major and mass communications-advertising minor, Green continued her career in golf. She is a certified PGA of America-Class A PGA Professional and has worked at the Desert Mountain Golf Club in Scottsdale since 2008, becoming the Head Golf Professional and Retail Manager of the Chiricahua Golf Course at Desert Mountain in 2014. She was a volunteer at the 2011 British Open and also the 2012 U.S. Open in the merchandise tents.
Green and her husband Josh, an account manager for Waste Management, are the parents of three children– Kelly, age 5; Zoey, age 3; and Jaxon, age 1.
Green said there's a long list of people whose support she's been thankful for, starting with her family– parents Lori and Greg, and siblings Luke, Molly and Morgan.
"My parents never missed a sporting event of ours, and that goes for all four kids," she said. "They always pushed us to work hard, give it our best, and most importantly they believed in all of us. They taught us that hard work pays off, but winning wasn't everything. They wanted us to be happy and have fun while doing it."
In addition to Meyer and Rawdon, Green said another amazing mentor was Sandy Johnston, who she said dedicated a lot of her time to the high school girls golf program and is still an amazing and inspiring female role model for the game of golf.
Green said last but not least, River Falls was the best city to grow up in.
"The River Falls Golf Club was always so supportive," she said. "I worked there coming out of high school and throughout my college career and they were always very supportive of the junior golf program and high school teams."