River Falls' senior midfielder Liv Nelson has a habit of making her teammates better. And that didn't go unnoticed by the Big Rivers Conference and state coaches this season.
Nelson was named the 2022 Big Rivers Conference Player of the Year last week by the conference coaches while receiving honorable mention to the Wisconsin Soccer Coaches Association All-State team. It's her first all-state honor and third All-BRC accolade after earning second team honors in 2019 and first team honors in 2021. There was no season in 2020 due to Covid.
River Falls coach Charles Conley said Nelson, who graduated this spring as the school's all-time assist leader, is deserving of every honor she has received.
"Not to sound cliche, but she's kind of the quarterback of the squad," he said. "Everything runs through her."
Nelson led the BRC in assists this season with 18 after setting the Wildcat single-season record as a junior last year with 20. She added 11 goals this year to finish second in the conference in scoring behind teammate and fellow All-BRC First Teamer Lindsey Szymanski.
"When we get the ball on the back, we kind of set things up through her and she does a great job," Conley said about Nelson. "We have some very, very individually talented players up top who really have to make things happen once they get the ball, and she does a great job of putting them into position to succeed."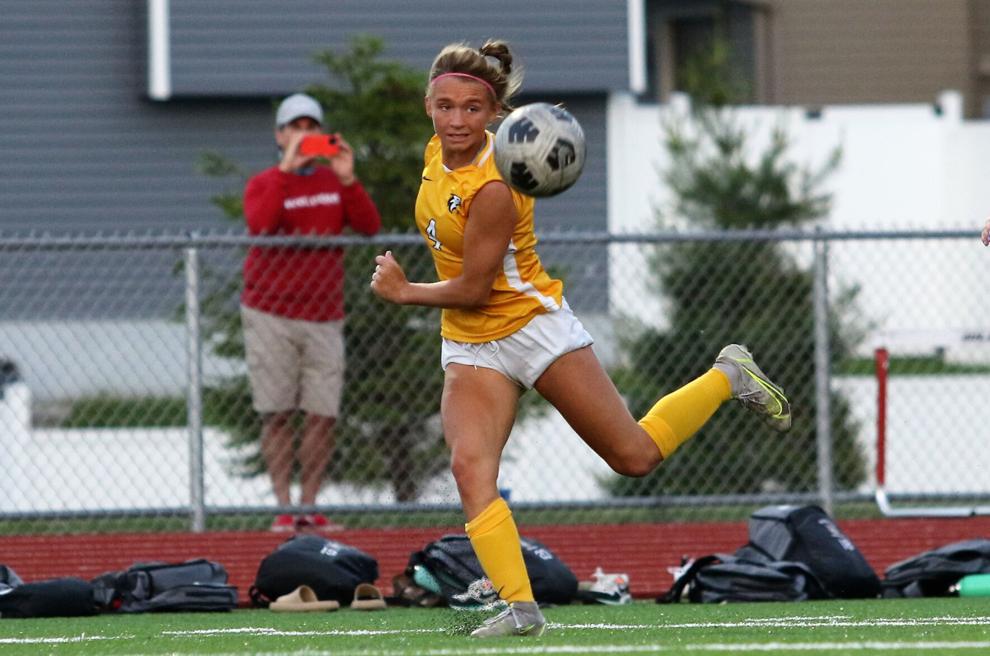 Szymanski is one of the Wildcat front-liners who benefitted from Nelson's ability to distribute the ball, scoring a conference-high 20 goals and adding 12 assists. In addition to earning first team All-BRC honors for the third straight year, she also received honorable mention to the WSCA All-State Team.
"She scored over 100 goals in just three years," Conley noted.
Joining Nelson and Szymanski on the 2022 All-BRC First team were sophomore teammate Kraly Walker, Hudson senior Quinn Williams and Hudson junior Grace Lewis. Williams also received honorable mention to the WSCA All-State Team.
Hudson coach Steve Sollom said Williams has been a stalwart center back for the Raiders the past two seasons.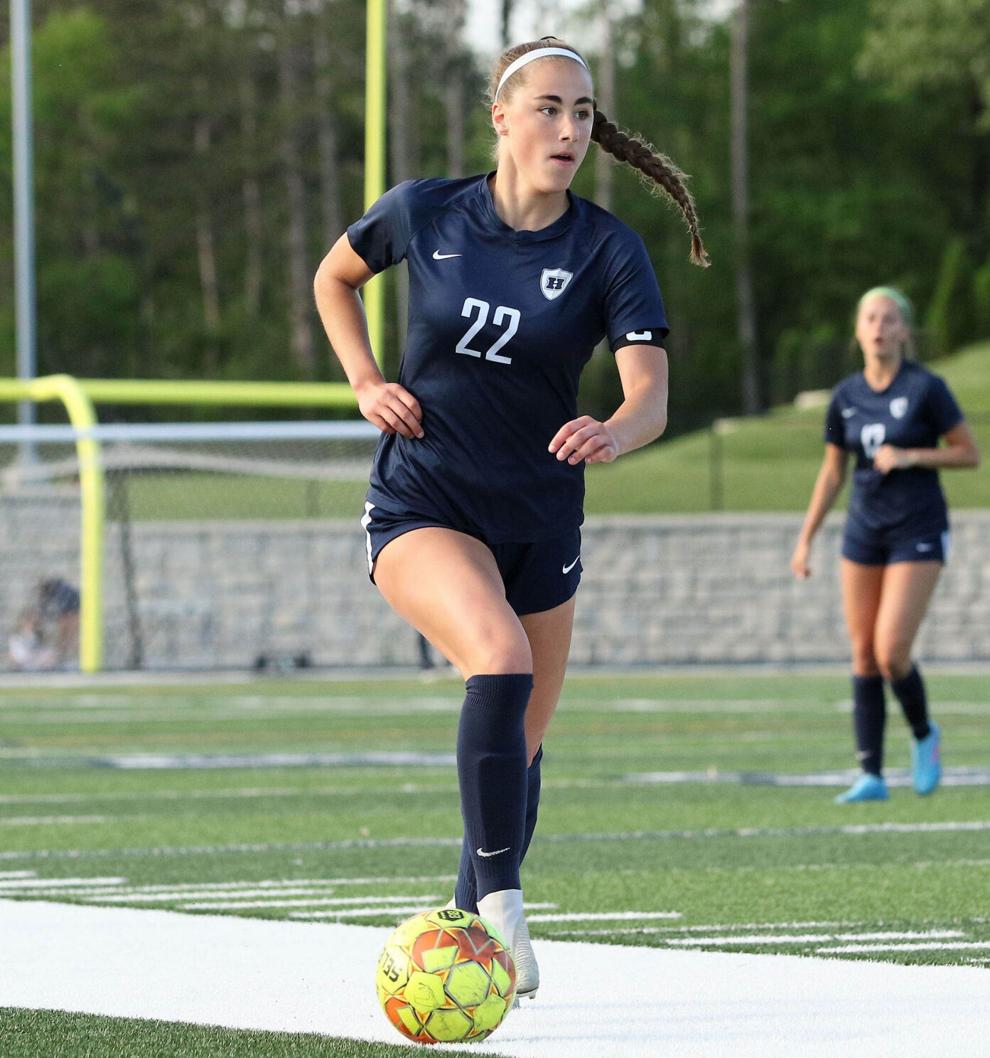 "She gave us speed and physicality in the back," he said. "She also was fantastic on set pieces like corner kicks and free kicks with her ability to shoot and head the ball. If we needed a goal, we moved her to forward, and she managed to score eight goals this year as well."
Walker tallied nine goals and seven assists in her first season up front for the Wildcats after playing defender as a freshman, while Lewis contributed six goals and a team-high 11 assists for Hudson.
"One of our few returning starters from last year, she moved from forward back to a midfield role this season," Sollom noted. "She has all the tools to develop into a college soccer player if that's what she chooses."
Earning second team All-BRC honors this season were Syzmanski's twin sister Lexy and sophomore teammate Bell Skow, along with Hudson senior Kira Young, Hudson junior Gillian Brown and New Richmond freshman Marah Benedict. It's the third all-conference honor for Lexy Syzmanski, who was a first team selection in 2019 and a second team pick in 2021, while Skow, Young, Brown and Benedict were all honored for the first time.
Conley said he was happy to see a pair of Wildcat sophomores– Walker and Skow– honored by the conference coaches.
"Hopefully that gives them the confidence to take their game to the next level," he said. "They're going to have a lot of weight on their shoulders next year, but I think I think they're certainly ready for it. They're going to need that confidence moving forward."
Sollom described Young, a Raider senior captain, as a role model for all high school athletes.
"She's a steady and solid player, and just as important, a really good leader," he said.
Sollom said he's also looking forward to seeing Brown back with the Raiders next season.
"She is another player who is tracking to play at the next level if she continues to put in the work over the next year," he said. "I'm excited to see her next year as a team leader."
Receiving honorable mention to the 2022 All-Big Rivers Conference team were senior Kaitlyn Cudd of River Falls, junior Grace Hanson of Hudson, junior Gaby Aune of New Richmond, and senior Hattie Harrold of New Richmond.
River Falls won its first BRC title since 1993 with a record of 8-0-2 and finished 18-3-2 overall with a 20-game unbeaten streak that ended with a 3-1 loss to Sauk Prairie in the WIAA Division 2 sectional final.
Hudson finished third in the BRC with a conference record of 6-2-2 and was 9-6-4 overall, while New Richmond finished 3-7-0 in BRC play, 9-9-3 overall.