The New Richmond boys couldn't penetrate Sparta's defensive bubble around the Spartans' net. And that led to the Tigers' bubble being burst in the WIAA Division 2 soccer playoffs.
The top-seeded Tigers and eighth-seeded Spartans ended regulation tied 1-1 and neither team scored in the two overtime periods. The shootout took seven rounds, before Sparta won the shootout 5-4 to upset the Tigers, 2-1. Sparta will now play at La Crosse Central in the second round of the regional playoffs on Saturday.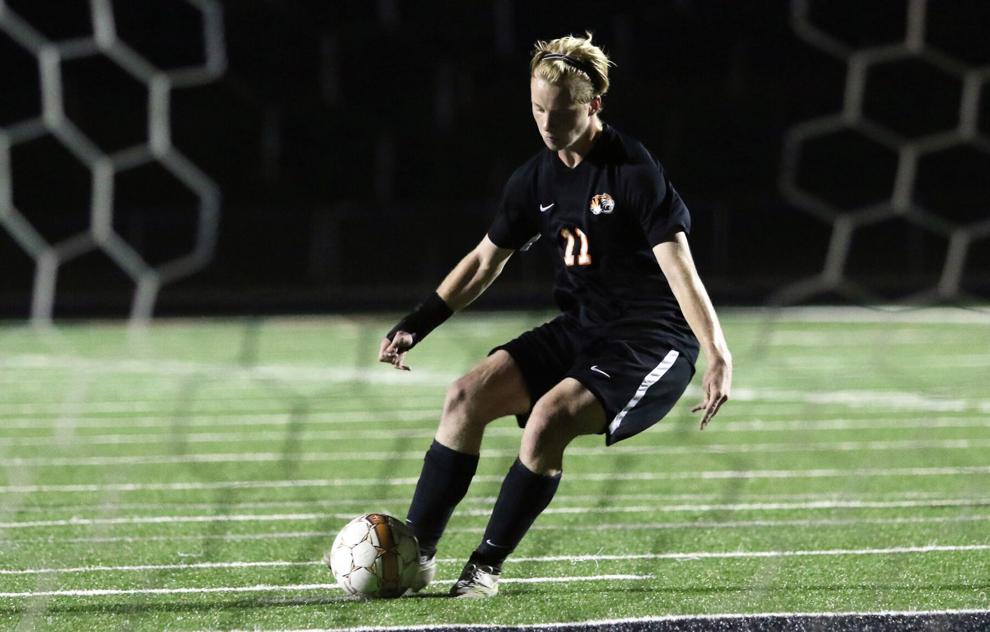 The Tigers end their season with a 10-5-4 record.
If soccer were measured in time controlling the ball, the Tigers would have won by a huge margin Tuesday. But Sparta kept the Tigers from getting close to the Spartans' goal. The Tigers had one shot hit the crossbar and a couple more hit the goalposts, but far too many of the Tigers' shots completely missed the mark.
The only goal for the Tigers came 31:45 into the game when Cohan Hare scored on a penalty kick. Sparta did not have a shot on goal in the first half. But 64:36 into the game, Sparta broke into the Tigers' zone and put a shot into the upper corner of the Tiger goal.
"They had one shot the whole game," lamented Tiger coach Darian Blattner.
Blattner said the eight-man blockade in front of the Sparta goal was a challenge, "but we should have been able to adjust."
In the shootout, the Tigers had successful shots from Aidan Westmoreland, Jovani Perez-Sanchez, Robert Schleicher and Derek Hildebrandt.
Blattner said he especially felt bad for the team's seniors, who have to face the suddenness of their final season ending.
"It's the finality, you're not thinking about it at this point. You don't expect to be in this position," Blattner said. "You can't let this define you. We lost a game."