A three-run home run by Menomonie gave the Mustangs an early lead over Hudson Tuesday night at Grandview Park, but the Raiders got a solo homer from Lace Lilyquist in the bottom of the third inning and a two-run homer from Kat Ybarra two batters later to take the lead for good on their way to a 5-3 Big Rivers Conference victory.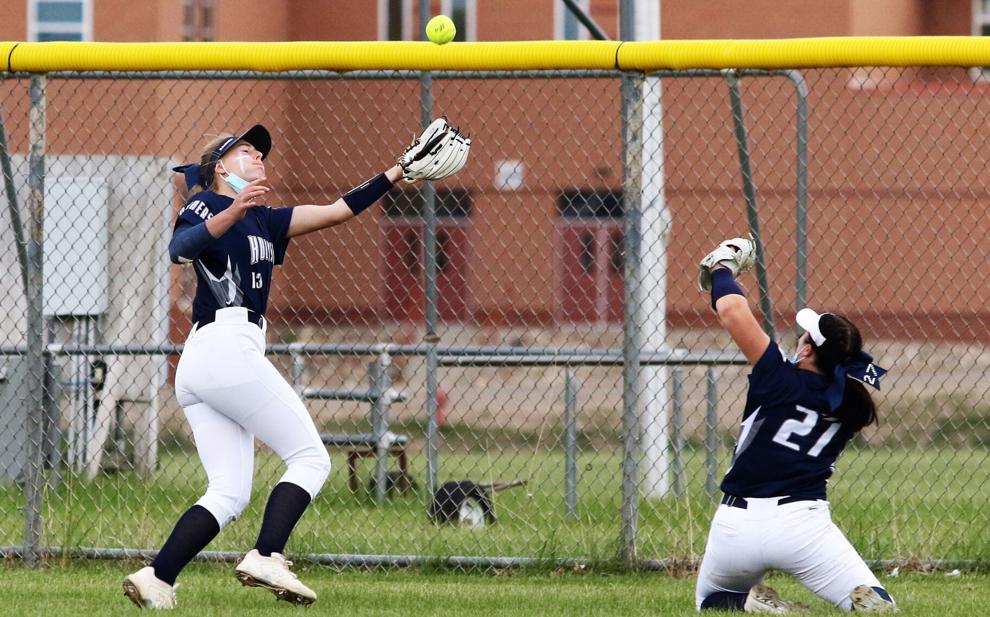 Sydney Gabriel was unflappable in the circle, striking out ten and walking just one while allowing six hits. Three of those hits came in the top of the third, including a three-run home run that gave the Mustangs a 3-1 lead.
Hudson took a 1-0 lead in the bottom of the first when Lilyquist laced a lead-off double and scored on a base hit by Ybarra.
Lilyquist's solo homer to right with one out in the bottom of the third cut the Mustangs' lead to 3-2, and after a walk to Gabriel, Ybarra went deep to the same spot to give Hudson a 4-3 lead.
Avery Johnson had an RBI single in the fifth to make the final 5-3.
Lilyquist singled, doubled, homered and scored twice in the win while Ybarra had two hits and three RBI. Gabriel helped herself with a hit and two runs scored while Johnson finished with two hits and an RBI.
The two teams will meet again Thursday, May 20, in Menomonie.