Somerset's softball team held a tenuous 5-2 lead in the third inning against. Croix Central Thursday, May 13 in Hammond, but after putting a run on the board in the fourth the Spartans broke the game open with a five-run sixth inning on their way to a 13-5 win.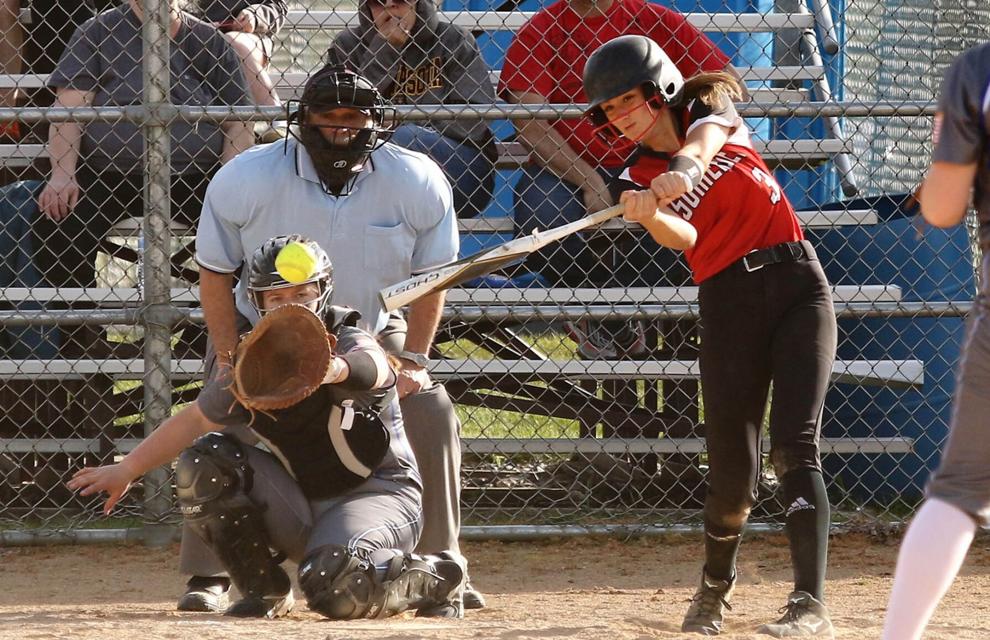 The victory came two days after the Spartans suffered just their second loss of the season, 5-1, Tuesday at Baldwin-Woodville, while St. Croix Central dropped to 2-5.
Somerset jumped out to a 5-0 lead on a home run by MyKenzie Leccia in the first inning, and RBI singles by Madison Trautmiller and Roxy Ring and an RBI double by Leccia in the second.
The Panthers got a pair of runs back on a two-run homer by Morgan Barker in the third but Somerset went on to outscore Central 8-3 the rest of the way.
"It was closer than the score showed," St. Croix Central coach Mike Nilssen said. "We had an inning get away from us."
Barker added two singles and a double in the game to finish 4-for-4 with three RBI in the loss.
Leccia led the Spartans with two home runs, two doubles, four RBI and five runs scored while Trautmiller contributed three hits and Izzy Eskierka and Makenzie Weeks had two each.
Ring pitched the first five innings to earn the victory in the circle, allowing two earned runs on five hits with five strikeouts and no walks. Hayley Settem allowed three runs on six hits over the final two frames.
Trinity Gafford contributed two hits, including a double, and Grace Melstrom was 2-for-2 in addition to Marker's four-hit night.
Catherine Skoglund took the loss in the circle, allowing six earned runs on nine hits with seven strikeouts and three walks in five innings of work while Melstrom gave up four earned runs on four hits the rest of the way.
Nilssen said the Panthers played better than they did in their 17-0 loss to Prescott two nights earlier when Barker, Melstrom and Maddie Rydberg had their only hits.
"That was a tough night in the field," he said. "But the girls are getting there. Hopefully we can finish this half of the season on the right foot next week and be competitive in the second round of conference games."
The Panthers return to action Tuesday, May 18, at home against Ellsworth while Somerset will host Barron Saturday, May 14.