Torsten Strom scored a pair of goals as Somerset remained on the heels of Baldwin-Woodville in the Middle Border Conference boys' soccer standings with a 4-1 victory over St. Croix Central Thursday, Sept. 16, in Somerset.
The victory came three days after Somerset and Baldwin-Woodville played to a 2-2 tie and left the Spartans with a conference record of 3-1-1, right behind the 3-0-1 Blackhawks.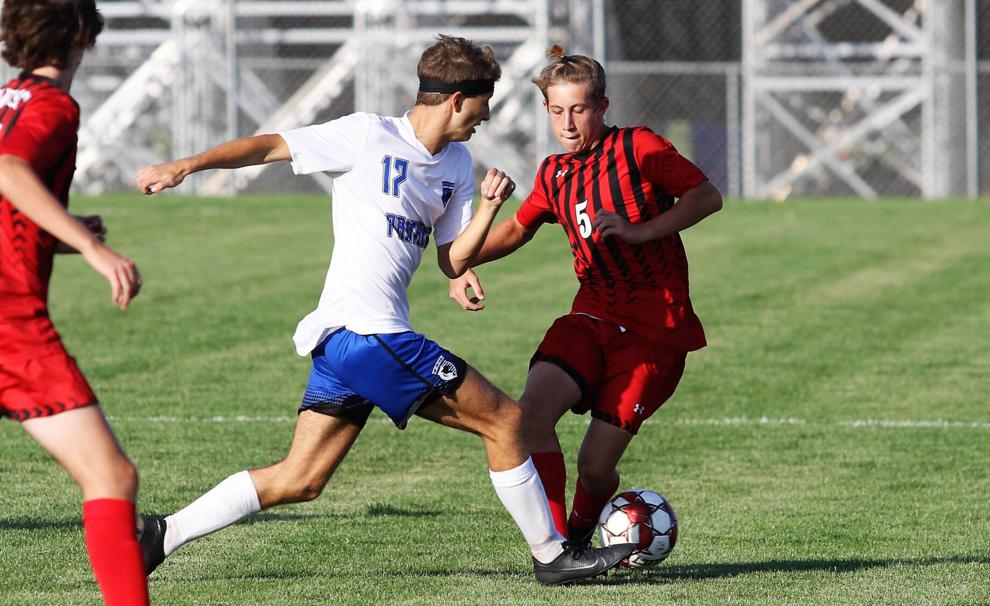 Strom scored a pair of first half goals sandwiched around a successful penalty kick by Brock Harris Thursday afternoon against St. Croix Central. The senior captain struck one more time before the Panthers tallied a late goal to make the final 4-1.
Earlier in the week against Baldwin-Woodville, Nolan Harty's goal with five minutes remaining gave the Spartans a 2-2 tie with the Blackhawks. Conrad Webb scored in the ninth minute to give Somerset a 1-0 lead but Baldwin went up 2-1 with 15 minutes remaining before Webb's tying goal.
Somerset, now 4-2-1 overall, will host a nonconference match against Menomonie Saturday, Sept. 18, at 10 a.m. while St. Croix Central (2-5-0, 1-4-0) returns to action at home Monday, Sept. 20, against Amery.
Other Thursday night scores:
Hudson 2, New Richmond 0
River Falls 2, Rice Lake 1