The No. 1 postseason goal for the St. Croix Central golf team– advancing to the sectional– is complete. Now the Panthers are focused on making a third straight trip to state.
St. Croix Central and Somerset both advanced out of the WIAA Division 2 regional Wednesday, Sept. 29, with the Panthers placing second with a team score of 366 and Somerset grabbing the fourth and final qualifying spot with a score of 400.
Prescott's Ava Salay edged Somerset's Ava Pesha by two strokes to claim the individual title at Clifton Highlands Golf Course in Prescott. The Cardinals posted a first place team score of 343 while Regis/Altoona also advanced with a third place total of 373.
The WIAA Division 2 sectional will be held Tuesday, Oct. 5 at Pheasant Hills Golf Course in Hammond.
St. Croix Central coach Logan Kimberly said the Panthers have their work cut out for them at the sectional.
"I think all of our girls realize that there are some really solid golf teams in our regional and sectional, and we'll definitely need to play better in order to make it out of sectionals for a third straight trip to state," he said.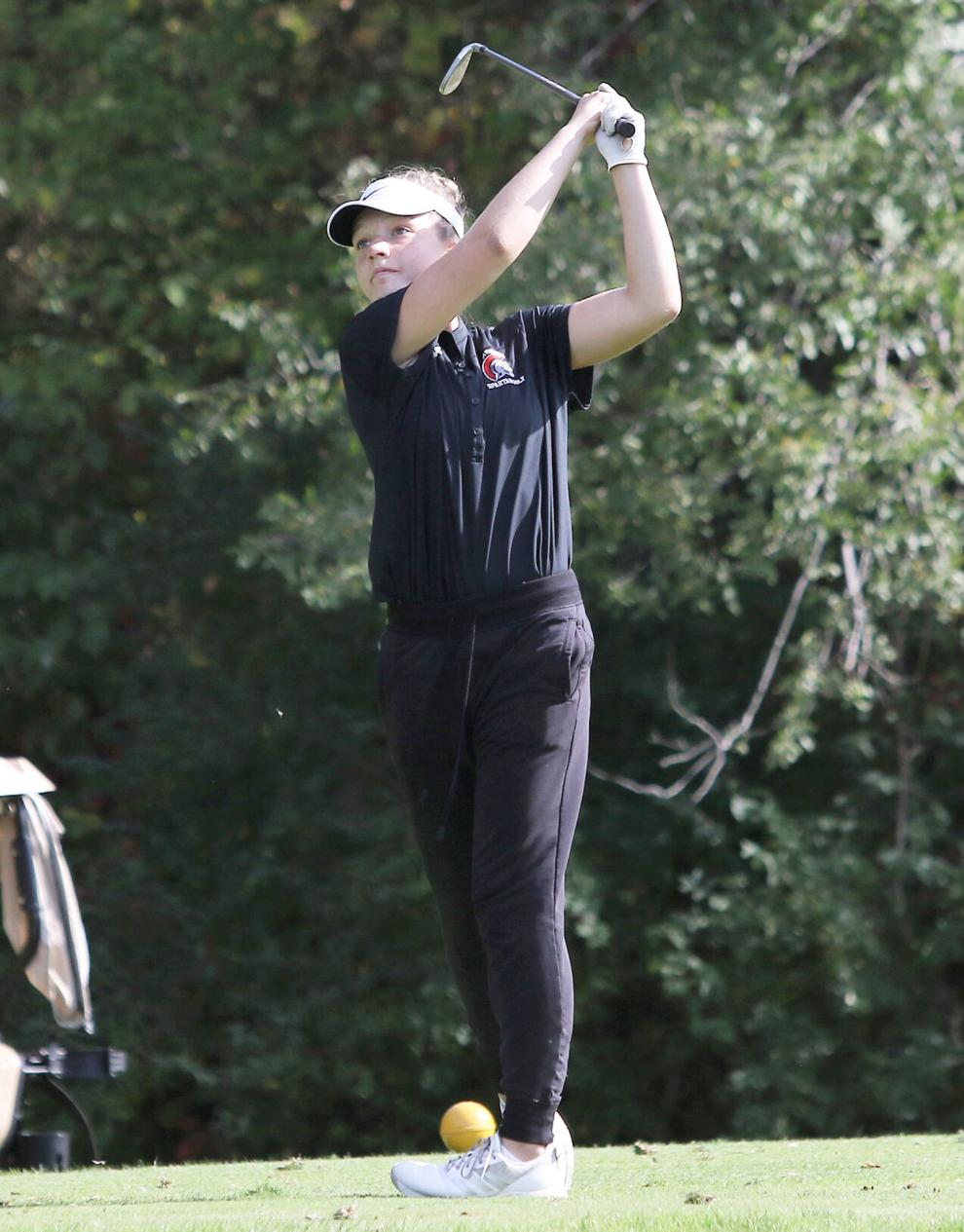 Pesha shot a 79 to finish second to Prescott's Salay, while St. Croix Central's Sally Vangsnes tied for third with an 83 and Panther teammate Sydney Burgess placed seventh with a 92.
"I think Sally would be the first to tell you that she has a lot more in her," Kimberly said. "She actually started minus-one through five holes, so I expect her to come out firing at sectionals and stay hot throughout the round."
Gil Holme shot a 95 and Sarah McHenry shot 96 to round out the Panthers' team total while Briley Olson scored 100, Isa Fagan had a 110 and Mandy Baillargeon shot a 111 for the Spartans.
Kimberly said all of St. Croix Central's top four scorers had nine-hole rounds in the 40's at the regional.
"But we just need to get both 9-hole rounds in the 40s in order to get down to the team score we want," he said. "I'm guessing the difference between who goes to state and who doesn't will only come down to a handful of strokes. The good news for us is that the sectional tournament is at our home course, so we'll be ready to play."
The top two teams and the top three individuals who are not members of qualifying teams at the sectional will advance to the WIAA State Tournament Monday and Tuesday, Oct. 11-12, at University Ridge Golf Course in Madison.