Thursday's Middle Border Matchup at Clifton Hollow wasn't your typical high school golf meet, but that didn't matter to the St. Croix Central girls.
Instead of the traditional team competition, The Middle Border Matchup, hosted by Prescott, divided the conference schools into two teams of North and South. Players from St. Croix Central, Somerset and Osceola made up the North squad while Prescott, Ellsworth and Baldwin-Woodville played for the South.
Each girl played their own ball, then based on where they finished accumulated points for their respective side. In the end the South prevailed by a score of 71-69.
St. Croix Central's girls recorded three of the top four scores for the North with Sally Vangnsess leading the way with a 77, good enough for second place in the individual standings, three strokes behind Prescott' Liz Rohl.
Central's Sydney Burgess turned in the second best score for the North with a round of 81, which placed her fourth overall. Panther coach Logan Kimberly said Vangsness and Burgess will be the Panthers' anchors this season.
"It was really nice to see them score well in our first 18-hole match on a blisteringly hot day," he said.
Sarah McHenry contributed a round of 86 to the North's effort while Gil Holme finished with a 97. Somerset's Ava Pesha had the North's third best score of 83 while Spartan teammate Briley Olson shot 96.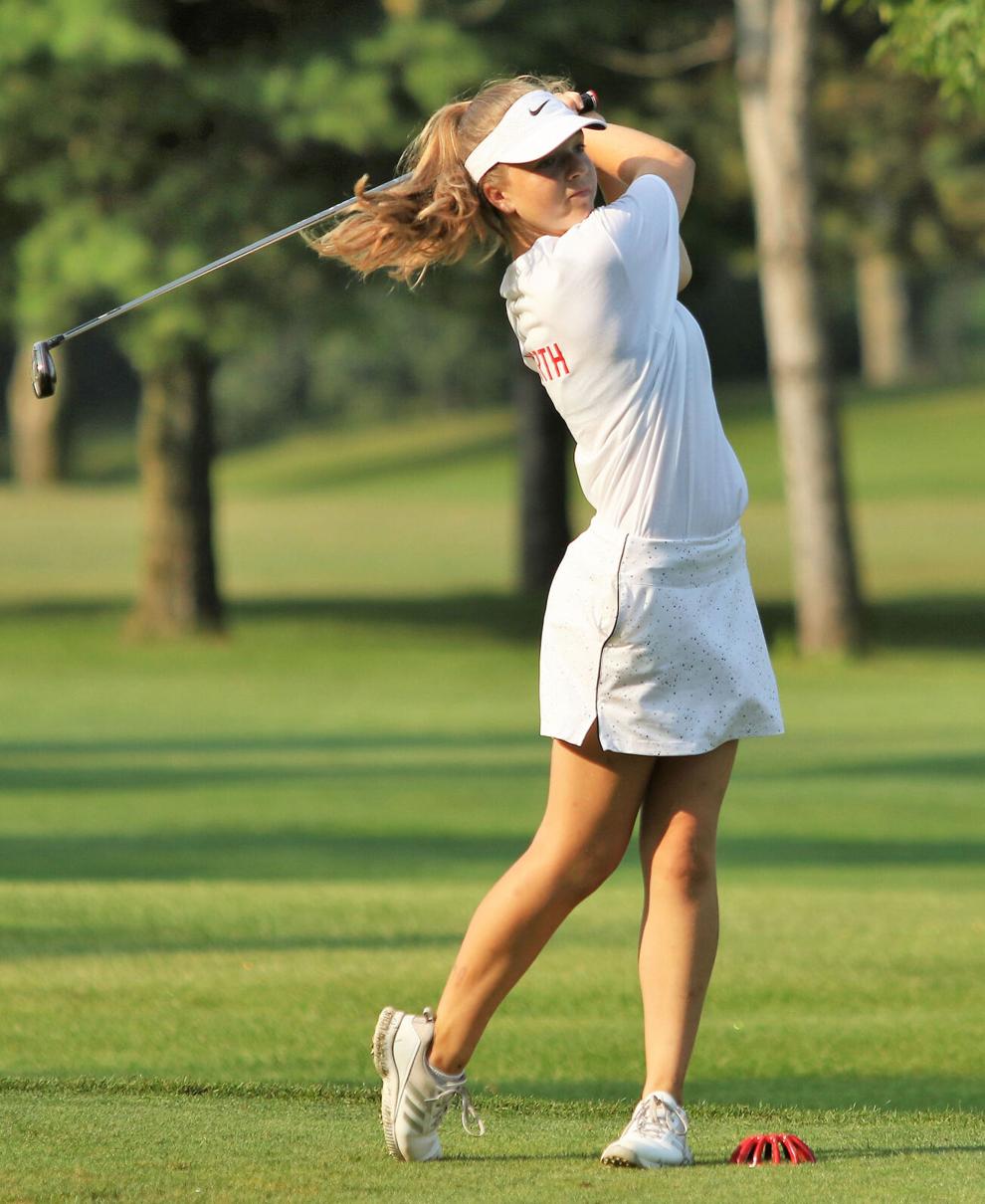 Central coach Logan Kimberly said if traditional scoring had been used, the Panthers would have shot a team score of 341, which would have been 23 strokes better than their previous 18-hole score.
"This was another great day for our girls, who all shot a PR or very close to it for an 18-hole match score," he noted.
Kimberly also gave a shout out to Panther underclassmen Izzy Sabelko and Claire Pommier. Since Somerset only had three players for the match, Sabelko and Pommier stepped in to give the North an equal number of players as the South. Sabelko ended up shooting a 106 while Pommier shot 109.
"This was their first-ever taste of a varsity meet on a course they've never played, and they also went out and shot PRs," Kimberly said. "These are scores that would have placed them in the top three of most other teams competing there today, which is truly remarkable. I was very proud of how they performed under pressure."
Two days earlier the Panthers shot 176 to win the 9-hole Somerset Invitational at Bristol Ridge. Osceola was a distant second with 224 while defending state and conference champion Prescott was not there.
Kimberly said he didn't know what to expect Tuesday, but considering the Panthers are coming off back-to-back state tournament appearances and return four letterwinners, he liked what he saw when the team posted a better 9-hole score in their season opener than they did all of last year.
"Having the first match of the year at a very difficult Bristol course, I wasn't sure what to expect," Kimberly said. "Regardless of what my expectations were, our girls blew them out of the water."
Kimberly said he knew it would be a good day when Vangsness lipped out a birdie putt on the first hole before settling for par. She went on to tie Somerset's Pesha for medalist honors with a score of 40 while McHenry and Holme each shot 45, Burgess posted a 46, and Janessa Olson carded a 51 in her first varsity match.
In addition to Pesha's 40 for Somerset, Olson shot a 54 for the Spartans and Mandy Baillargeon shot 65.
"It was a great start to the year, but we're still focusing on improvement and steady growth throughout the season if we want to get back down to state for a third straight year," Kimberly said about the Panthers.