Hudson's No. 1 doubles team of Kira Young and Grace Lewis won their first two matches at the WIAA Individual Girls State Tennis Tournament in Madison last week before seeing their run end at the hands of eventual champions Sophia Paape and Shelby Roth of Neenah in the round of 16.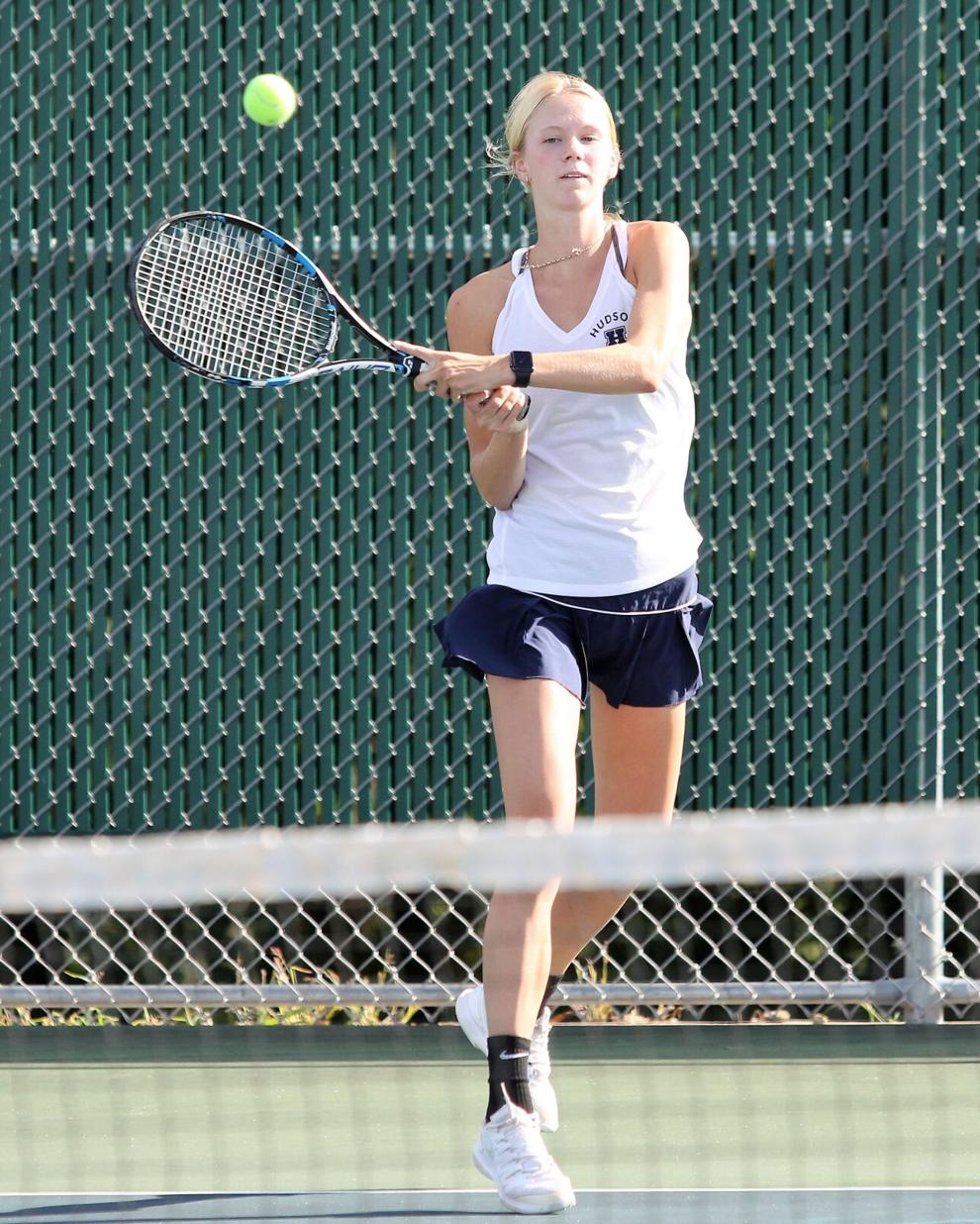 Young and Lewis knocked off 14th seeded Abby Lin and Molly Ryan of Madison West 5-7, 6-3, 10-7 in Thursday's opening round and beat Bella Conrad and Amy Li of Middleton 7-6 (5), 7-5 in Friday's second round before losing to third-seeded Paape and Roth 6-1, 6-0 Friday afternoon. Paape and Roth went on to defeat top-seeded sisters Christina and Emily Pan of Muskego in Saturday's title match.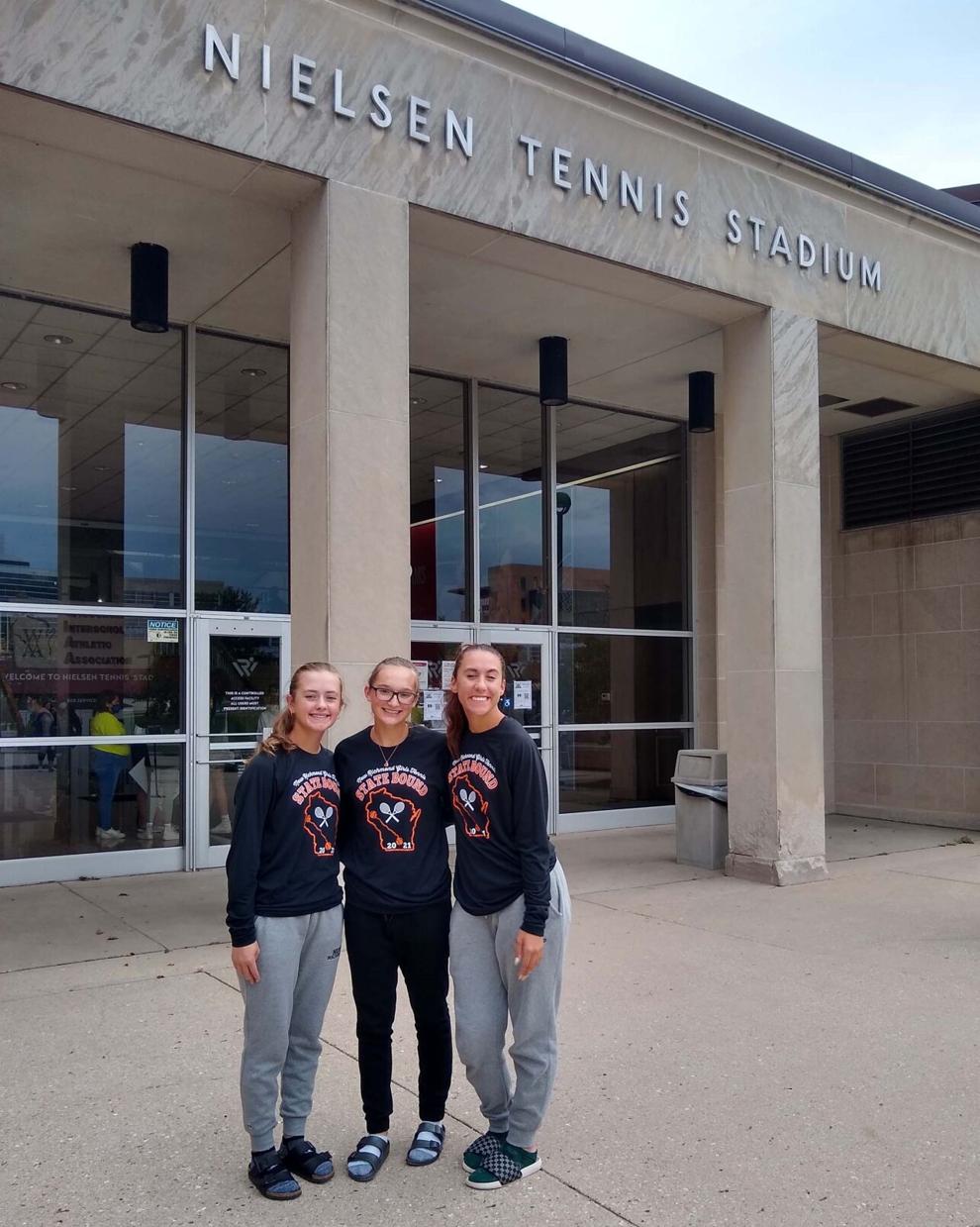 New Richmond's No. 1 doubles team of Brogan O'Flanagan and Rhea Warner also advanced to the second day of the state tournament with a 6-4, 7-5 win over Maddie DeBoth and Annie Wierzbicki of Mukwonago in Thursday's first round. O'Flanagan and Warner's run ended with a second round loss to 16th seeded Katarina Zrnic and Natasa Pupovac of Greendale, 6-2, 6-1.
Hudson's No. 2 doubles team of Jordan Yacoub and Bailey Finch lost their opening round match to Isabelle Meyers and Kate Belfor of Arrowhead 6-2, 6-4 Thursday.
In state singles play, Hudson's Lily Holmberg dropped a 6-3, 6-3 decision to Puja Patal of Ashwaubenon Thursday and New Richmond's Izzy Brinkman lost to DePere's Sophia Fergus 6-1, 6-2.
Young, Lewis, Yacoub, Finch and Holmberg will be joined by the rest of the sectional champion Raiders at the WIAA State Team Tournament this weekend back at the Nielsen Tennis Stadium in Madison.
The Raiders enter the tournament as the No. 8 seed and will face top-seeded Neenah Friday, Oct. 22, at 5:30 p.m. The rest of the Division 1 state tournament field includes No. 4 Middleton against No. 5 Ashwaubenon, No. 3 Franklin against No. 6 Brookfield East, and No. 2 Divine Savior Holy Angels against No. 7 Badger.