The 17th-ranked UW-River Falls football team scored the first two times it touched the ball and four times in the fourth quarter in its home opener against Northwestern University Saturday night. In between, the unranked Eagles gave the Falcons a battle.
It all added up to a 63-27 victory for UWRF, and Falcon coach Matt Walker said if you can't be happy winning a college football game, something is wrong.
"I give them a lot of credit. They battled and hung in there," Walker said about the Eagles. "But we work too hard to not enjoy wins, so I'm happy about the win."
The Falcons' top-gun offense went right to work on the first play of the game with a double-reverse flea flicker that ended with quarterback Kaleb Blaha finding a wide open Mason Van Zeeland for a 73-yard touchdown.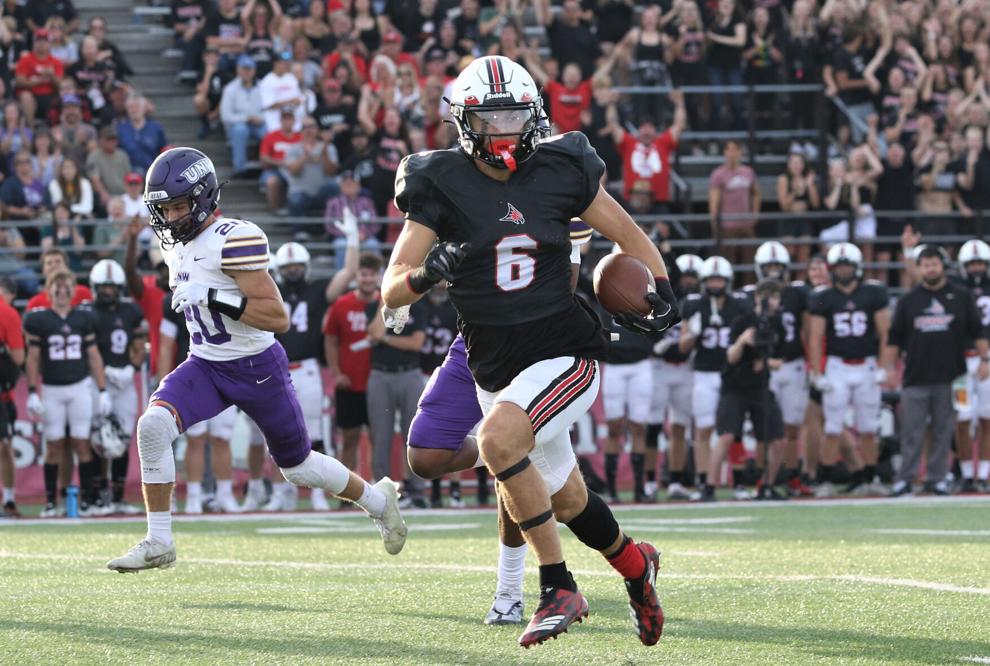 After forcing an Eagle punt, running back TJ Little found a seam on the right side on first down and raced 73 yards down the sideline for a score, and just like that UWRF had a 14-0 lead just over four minutes into the game.
Blaha hit Luke Kush for an 11-yard touchdown pass early in the second quarter to make it a 21-0 game, before the Eagles returned an interception 25 yards for a score to get on the board. Another Blaha to Van Zeeland hookup, from five yards out, put UWRF up 28-6 at Halftime.
It was 35-6 early in the third quarter following a four-yard touchdown run by Blaha, but Northwestern put together two long scoring drives to make it a two-score game, 35-10, early in the fourth quarter.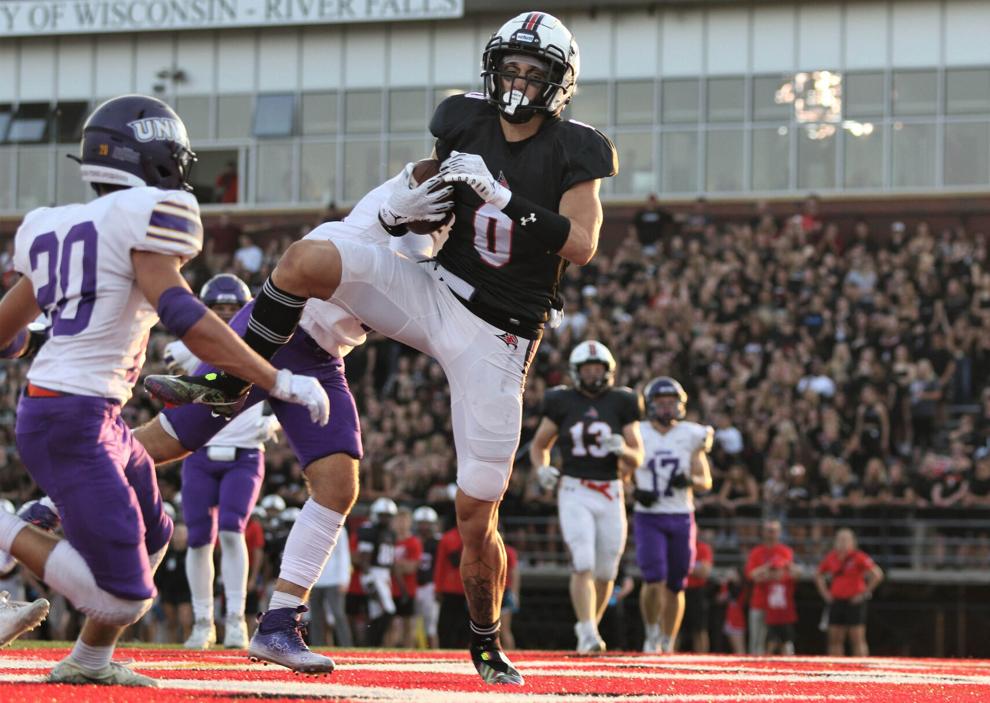 The teams traded touchdowns with Tim Ouen running it in from nine yards for UWRF and Northwestern answering with a four-play, 75-yard drive to keep it a two-score game. But the Falcons answered with three touchdowns in the final eight minutes– a 27-yard pass from Blaha to Van Zeeland, a four yard run by Little, and a two-yard plunge by Isaiah Randall– to make the final 63-27.
Blaha finished 18-of-26 passing for 238 yards and four touchdowns while Van Zeeland caught five passes for 120 yards and three scores. Little led the UWRF ground attack with 135 yards and two touchdowns on eight carries while former Wildcat Michael Krueger contributed 66 yards on 10 attempts.
Jake Halsey registered two of the Falcons' six sacks while Andrew Schumacher and Dylan Brown each picked off a pass.
UWRF finished with a season-high 643 yards of total offense, while the defense allowed 349 yards through the air but a negative-20 on the ground. The Falcons were also penalized 10 times for 92 yards.
Walker said there are still things to clean up, but he's happy to be 2-1 heading into the bye.
"A lot of people want to be 2-1 right now, so we're gonna take it and use it positively and run with it," he said. "There's nothing better in college football and then going into a bye week with a win. Anytime you put up 60-some points and win by three scores you gotta be gotta be happy with it."
After next week's bye, the Falcons will open WIAC play with their homecoming game Saturday, Oct. 1, at 1 p.m. against UW-Stevens Point (1-2). Walker said the team still hasn't played up to its full potential.
"Not yet," he said. "But this is the most talented football team we've ever had and I believe in them. We'll put it together."