Hometown Holidays
NEW RICHMOND -- On Thursday, Dec. 2, gather for New Richmond's Holiday Lights Parade, tree lighting and some holiday cheer. From 4-6 p.m., there will be sleigh rides at the creamery followed by the Holiday Lights Parade at 6 p.m. At 6:45 p.m. a tree lighting will be hosted in Glover Park. To cap off the evening enjoy fireworks over Mill Pond.  
Carpenter Nature Center Owl Prowl
HUDSON -- Join the Carpenter Nature Center at the Wisconsin Campus, 300 East Cove Road, Hudson, from 6-8 p.m. on Dec. 3 for the Owl Prowl. "Explore CNC's Wisconsin Campus on a guided night hike to look and listen for these owls." The program is $5 or free for 'Friends of CNC.'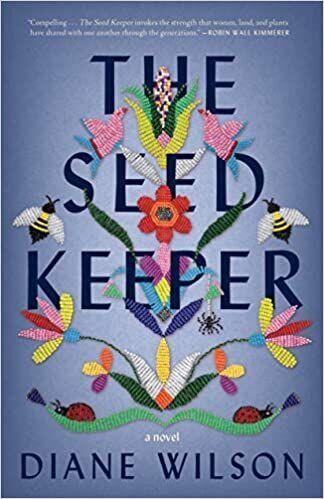 Author Diane Wilson
RIVER FALLS -- Discover "The Seed Keeper" on Thursday, Dec. 2 at 6:30 p.m. with author Diane Wilson in the lower level community room at the River Falls Public Library or on the library Facebook page or You Tube channel. This is a beautifully told story of reawakening, of remembering our original relationship to the seeds and, through them, to our ancestors. 
Chapter2Books will be at the event selling books.
Candlelight Stroll
HUDSON -- Carriage rides through Lakefront Park aglow with luminary candles set the mood for this holiday event on Dec. 3, 6-9 p.m. Festively decorated shops and bistros will greet you with the sights and sounds of the season. Tasty treats will tempt your senses while restaurants showcase the best of holiday dining.
Santa & his Critters
HUDSON -- On Dec. 4, 12-3 p.m., Santa will visit with children in Lakefront Park. Children bring your lists and parents bring your cameras. Sweet treats, sled dogs, a petting zoo plus many other activities will be available in the park. Visit the downtown shops and restaurants for specials.