'The Diary of Anne Frank'
The cast of the Hudson High School spring play opens "The Diary of Anne Frank" this weekend, April 2 at 7 p.m. and April 3 at 2 p.m.
They will also perform April 8 and 9 at 7 p.m. and April 10 at 2 p.m.
Tickets are available online.
Seasons First Friday
HUDSON – Seasons Gallery invites you to its April First Friday, Gifts of Nature, on April 1, 5-8 p.m.
This show will feature painter Carla Brown and ceramic artist Colleen Riley.
In the month of April, Brown and Riley have collaborated to remind of the delightful gifts nature bestows and the incredible inspiration it provides for both of these talented artists.
Brown's delightful paintings are a bright layering of shapes and colors that provide a thoughtful reflection of the small, often overlooked gifts nature provides. Riley's whimsical, functional pottery reveals the layers, patterns and textures of her rural landscape. 
Stop by on the first for live music, refreshments and the opportunity to celebrate these gifted artists and the gifts of nature that inspire. 
Busybody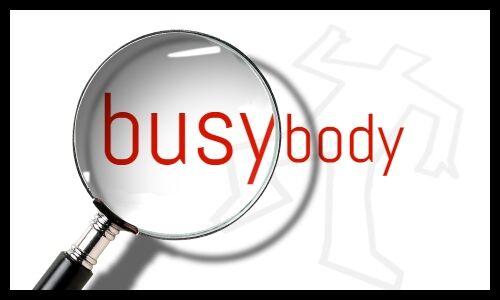 HUDSON – Nosy Mrs. Piper discovers a dead body one night while cleaning an office, but then it disappears. While the detectives are baffled, she somehow deduces both the identity of the corpse and the murderer in this mystery-comedy.
See the show at the Phipps Fridays, April 1 and 8, at 7:30 p.m.; Saturdays, April 2 and 9, at 7:30 p.m.; and Sundays, April 3 and April 10, at 2 p.m.
Tickets start at $20. 
The Phipps Dance Company
HUDSON – The 16th annual Phipps Dance Company production has something for everyone. Featuring choreography by some of the region's best dance artists and educators, this exciting blend of dance styles will take you on a delightful journey full of boundless energy and heartfelt emotions. 
Choreographers include Director Christina Leines and Associate Director Stephanie Campbell, as well as and featured guest artists Penelope Freeh, Helen Hatch, Jeremiah Lewis-Walker and Sophia Pimsler. 
Special guest performance by the Phipps Junior Dance Company, directed and choreographed by Greta Lewis and Megan Bauer. 
Performances are Friday, April 1 and 8, at 7:30 p.m.; Saturdays, April 2 and 9, at 7:30 p.m.; and Sundays, April 3 and 10, at 2 p.m.
Tickets start at $13. 
Frances Cohler Coffee Concert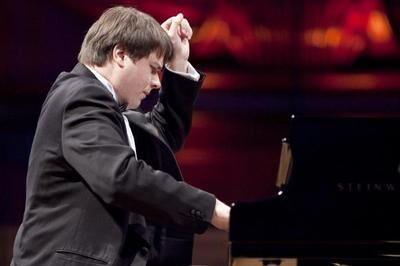 RIVER FALLS – The series features performances by UW-River Falls music faculty as well as guest artists. All performances are free, open to the public and held in the Abbott Concert Hall in Kleinpell Fine Arts. 
Due to COVID-19 concerns, masks are required in all campus buildings.
Coffee and cookies are served after each concert in the lobby. Concert performers may be subject to change.
Donations are accepted through the UWRF Foundation to support the series.
Performances are scheduled through May. 
The performance on April 1 will feature Tadeusz Majewski, a Polish-born pianist from Minneapolis. 
River Falls Relay for Life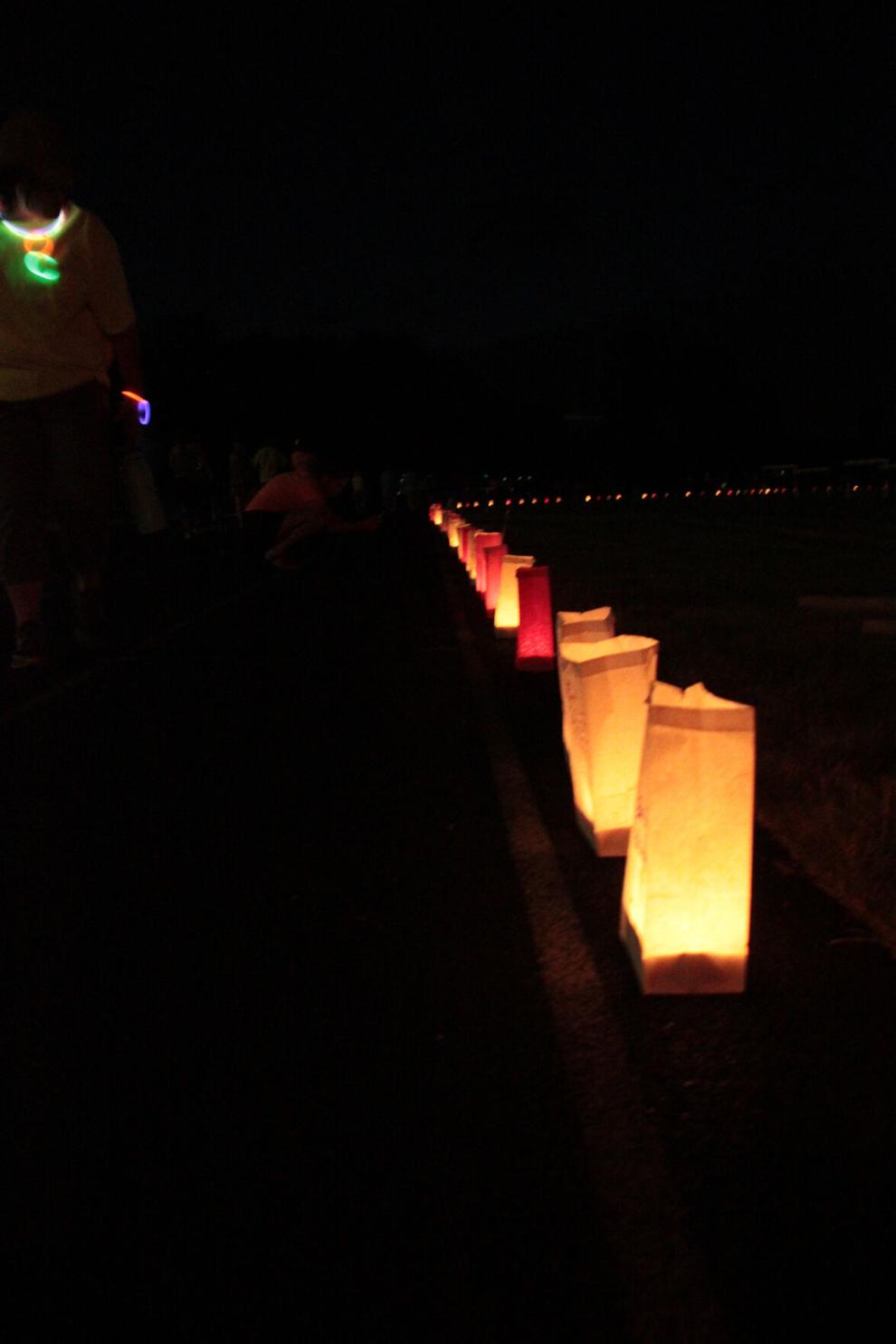 RIVER FALLS – The Relay For Life of River Falls-Pierce County has returned to an in-person event scheduled Friday, April 1. This will be the 25th year of Relay For Life involvement in the Pierce County area.
This community event, open for all, will be held at River Falls High School. Funds help those battling cancer, help with life-saving research, service programs, free rides and/or lodging to treatment, education and advocacy.
Team sign up, secure donations and additional information about the event is found online. You can go to the River Falls Website, search teams and donate to our team.
Events include a silent auction and a spaghetti dinner by the Rotary Club (survivors eat free) with proceeds going to Relay. We encourage family and friends to join a team to raise funds for the American Cancer Society.
Animal matching egg hunt
HUDSON – Stop by the Willow River Nature Center anytime between 10 a.m. and noon on Saturday, April 2, for a fun and educational egg hunt. See how well you know Wisconsin wildlife. 
Search for up to 50 hidden eggs containing pictures of baby animals along the Hidden Ponds Nature Trail. Snap a picture of the babies you find, then return to home base and match them up correctly with their mothers. 
Participants will receive a small participation prize.
SGA Drag Show
RIVER FALLS – Join the University of Wisconsin-River Falls Gender and Sexuality Alliance for a night of entertainment as they host their spring drag show on Saturday, April 2.
Starring your peers and guest performers to raise money for the River Falls Sexual Assault Response Team (SART), so come bearing tips if possible. All money tipped to the performers goes to the non-profit organization to provide advocacy and raise awareness in the community.
The doors will open at 6:30 p.m. and the show officially starts at 7 p.m.
University Theater stages 'Cabaret'
RIVER FALLS – University Theater at the University of Wisconsin-River Falls will present "Cabaret"by Kander and Ebb March 31- April 2 and April 7-9 at 7:30 p.m. in the Blanche Davis Theater in the Kleinpell Fine Arts building.
"Cabaret" is a fierce and sensual musical set in the seedy underground nightclub culture of 1929-30 Berlin. A struggling American writer meets a colorful cast of characters including a vivacious and morally questionable cabaret singer, a respectable spinster landlady, a successful Jewish grocer, and the hedonistic dancers of the Kit Kat Klub.
The charismatic gender-bending Master of Ceremonies oversees the proceedings as the characters search for ways to navigate the alarming influence of the Nazis as they ascend to power.  
The play is directed by UWRF theater instructor Kathy Welch.
Tickets are $15 for adults, $10 for seniors 60 and over, and $5 for UWRF students and others under 18. Ticket sales are available online or at the Box Office in Kleinpell Fine Arts weekdays from 10 a.m. to 1 p.m. Tickets may also be purchased at the Box Office on performance nights from 6:30-7:20 p.m.