HUDSON -- On a titular dark and stormy night, four nieces gather to hear the reading of a will that they think will set them up for life.
The story unfolds in "Aunt Maggity's Dark and Stormy Night" at The Phipps Center for the Arts. 
Director Tami Provencher said the Children's Theater show is a throwback to screwball comedies, with a mystery element to it. 
Aunty Maggity is a successful horror novelist who had less success trying to raise her orphaned nieces. Fifteen years later, the estranged nieces gather once again at their aunt's house. There's Lavinia, the ruthless corporate executive, twins Lola and Chloe, the superficial fashion designers, and Francine, a boxer in training. Francine brings her manager and a rodeo clown she picked up on the way, and together with the house's butler, bodyguard and maids, they make up quite a cast of characters. 
"All 12 characters are just a little bit zany and are great fun to watch," Provencher said.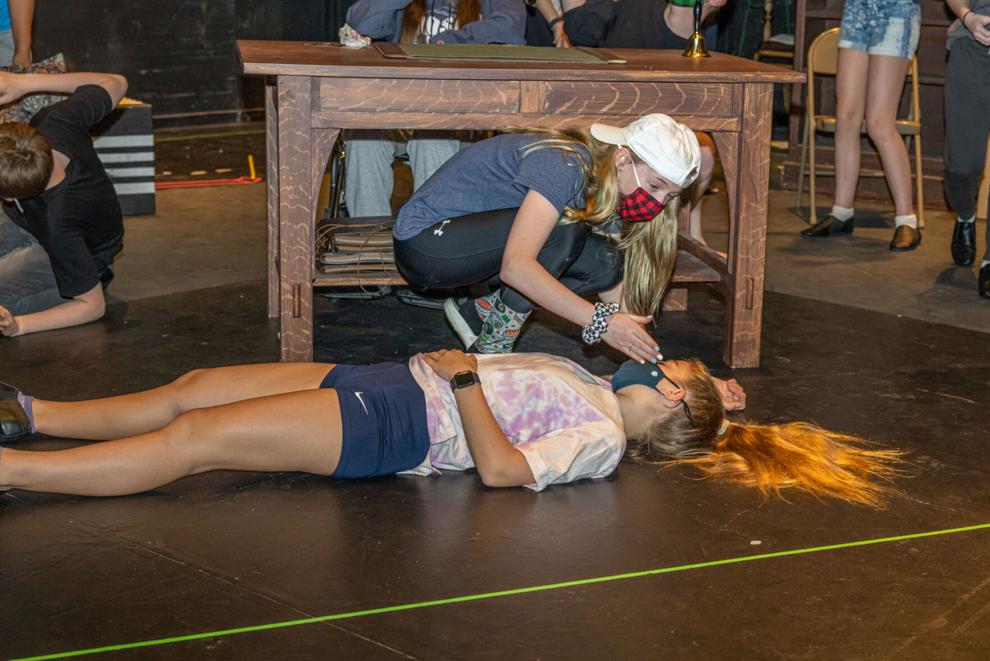 The plot is a crazy, funny story, Provencher said, with a few sister tumbles and plenty of humor. 
"Audiences are going to laugh a ton," she said. 
The performance is an opportunity to relax and laugh together, she said. 
"And have those just delightful experiences of being transported into a different, silly, wonderfully, delightfully, somewhat delightfully wicked place," she said. "You can expect an hour of laughing, both belly laugh and chuckling." 
Preparation for the performance has gone well, Provencher said The cast worked hard on layering their characters individually, creating fleshed out people on their own before bringing them together. They also worked on comedy basics, talking about what makes comedy and what is funny. 
The kids have really enjoyed the process, Provencher said. Many have told her this is their favorite show. The cast have been willing to take on the comedic physicality pieces, trying things out in order to get them right without being afraid to look stupid, she said.
"They're so supportive of each other when they try," she said.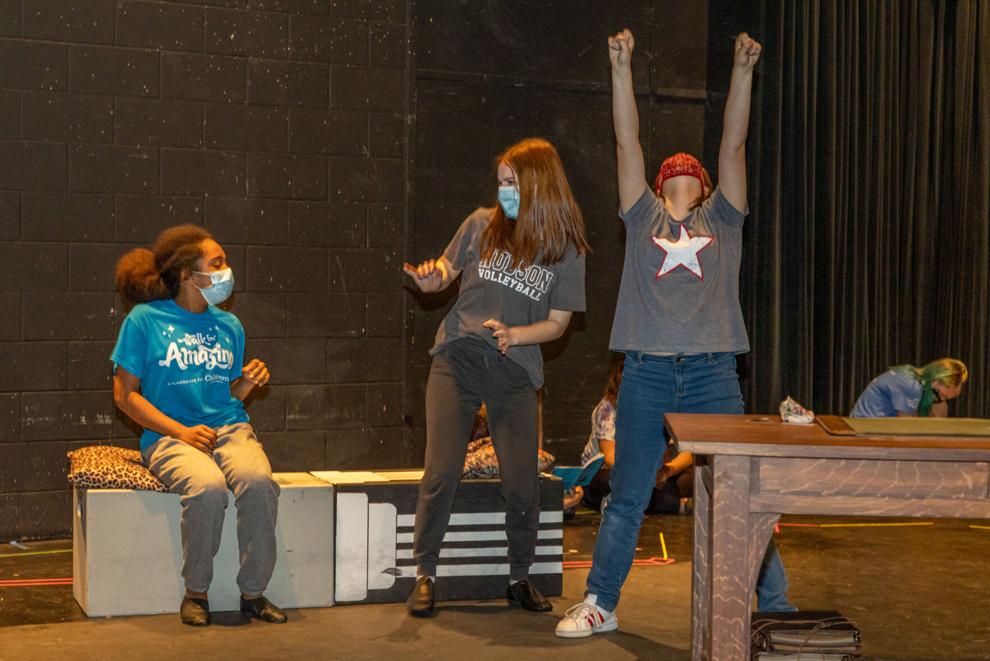 The cast had the opportunity to video chat with the play's writer Edith Weiss. Provencher has done several other plays by Weiss, and loves her work. Though Weiss writes for young actors, she does not write down. Her characters and plots are fully developed, Provencher said. It's not just a good script for kids, it's a good script. That's something the kids appreciate as actors too, Provencher said. 
"What comes through is they really do feel respected, that their talents and their abilities are respected by the playwright because they don't feel that she altered anything because they are young people," Provencher said. "This script could be performed equally well by a cast of adults."  
Although the story isn't directed at a young audience, Provencher said it is appropriate for all ages. 
"Aunt Maggity's Dark and Stormy Night" opens Saturday, May 1.