In its third year of operating a farmers market, the Octagon House Museum has partnered with Sustain Hudson to transition its once monthly event to a weekly one. 
Every Tuesday, from 3-6 p.m., until the end of September, visit 1004 Third St. to shop locally with a variety of vendors. 
When it first began, the Octagon House's farmers market was a response to the pandemic. Many events typically held in the museum were not accessible for safety reasons, so the outdoor farmers market idea was born. 
It feels more like a garden party than a market as you browse the booths in the elegant lawn of the Octagon House. The landscaping around the home turned museum is charming and contributes to the soft, classic farmers market atmosphere.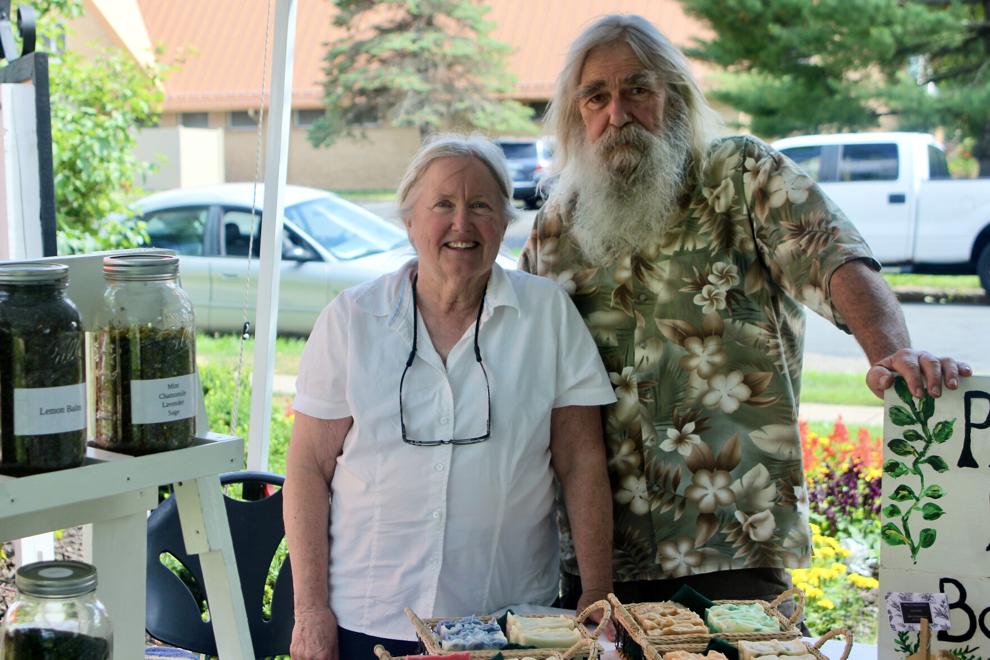 Dianna Blake of Prairie Living Botanicals and Gregg Southard of Northwoods Wildcraft have set up shop at the Octagon House's weekly market for the first time this year. 
Fairly new to the area, Blake and Southard are no stranger to the farmers market scene, but this one is unique. 
Setting up in the grass as opposed to pavement is a cool and comfortable way to spend a few hours, Southard noted. 
His "old time remedies" and Blake's wild harvested teas are accompanied by other hand-made and hand-picked goods. 
They were joined by about a dozen other booths at the Tuesday, July 12, market. 
The Octagon House partnership with Sustain Hudson has paid off, as this weekly neighborhood get-together is a cheerful occasion and the perfect opportunity to snag your produce for the week or a fun gift someone else or yourself
No vendor comes farther than an hour and each brings something unique, like fresh produce, meat, cheese, hot meals, tea and candles. 
Not to mention, the Octagon House Museum has its own booth, as a fundraiser for the nonprofit. Their fresh squeezed lemonade with a dash of homemade simple syrup is a perfect treat to sip as you make your rounds. 
Vendors, as a thank you for the set up, also contribute a portion of their sales from the afternoon to the Octagon House Museum nonprofit.