A tour of U.S. Bank Stadium is a chance to go behind the scenes, to see many places that are off-limits to fans who purchase a ticket and attend a Vikings game. 
It is an opportunity to walk through the private suites, to wander through the many clubs that host game day events. 
It is an occasion to visit the Vikings locker room, read the names on the lockers, and stand where favorite players get dressed for the games.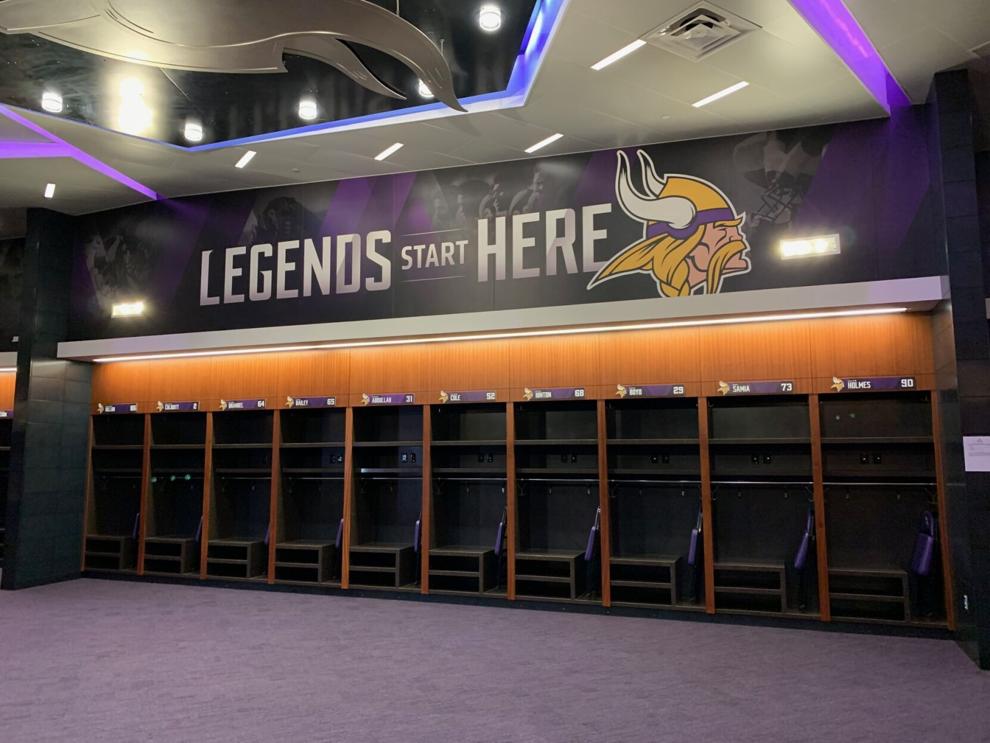 And then there is the moment to walk through the tunnel and out onto the field itself, to feel the cushion of the rubberized pellets in the turf, to stare up at the 66,000 seats, and see the massive 3500-ton arch that supports the entire roof of the stadium. 
"It is amazing to be in a facility like this," said tour guide Cynthia Courtney. "The building itself is huge, but it is important to realize what this does for the community. A lot of the players and coaches have gone on to do great things in the community and they have a lot of impact. I think it is admirable when you see people take their platform and do something with it that makes a difference."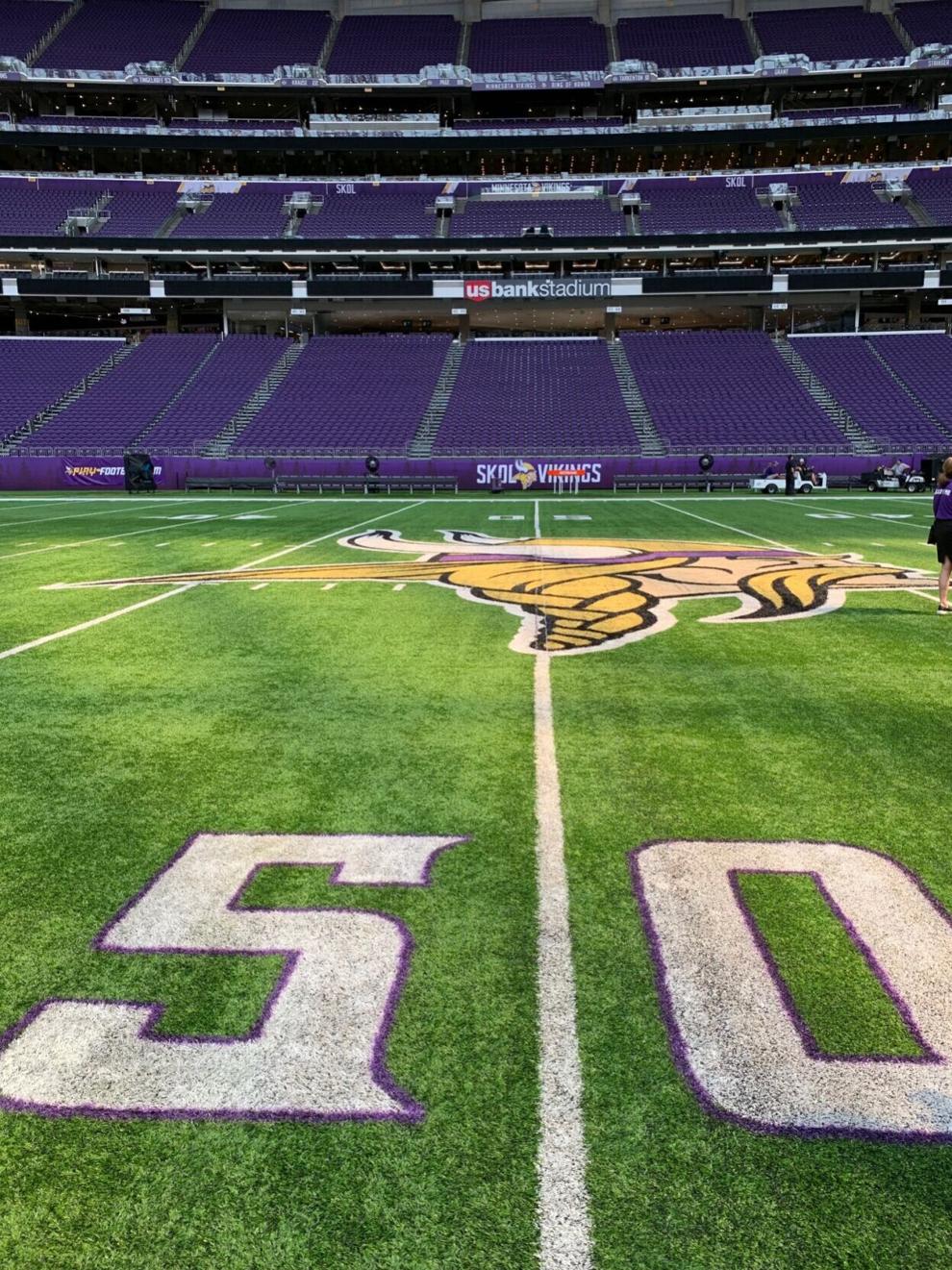 While U.S. Bank Stadium is probably best known as the home of the Minnesota Vikings of the National Football League, it is also the venue of many concerts and a variety of other events. The stadium hosted ESPN's Summer X Games in 2017 and was the site of the 2018 Super Bowl. In 2019, the NCAA Men's Final Four was held there. 
"There is a lot going on here," Courtney said. "In fact, we have about 600 events each year."
A tour of the stadium takes about 90 minutes and visitors will walk nearly one mile to wind their way through the many locations they get to see. It is a good view into all that goes on while an event is being held inside the stadium.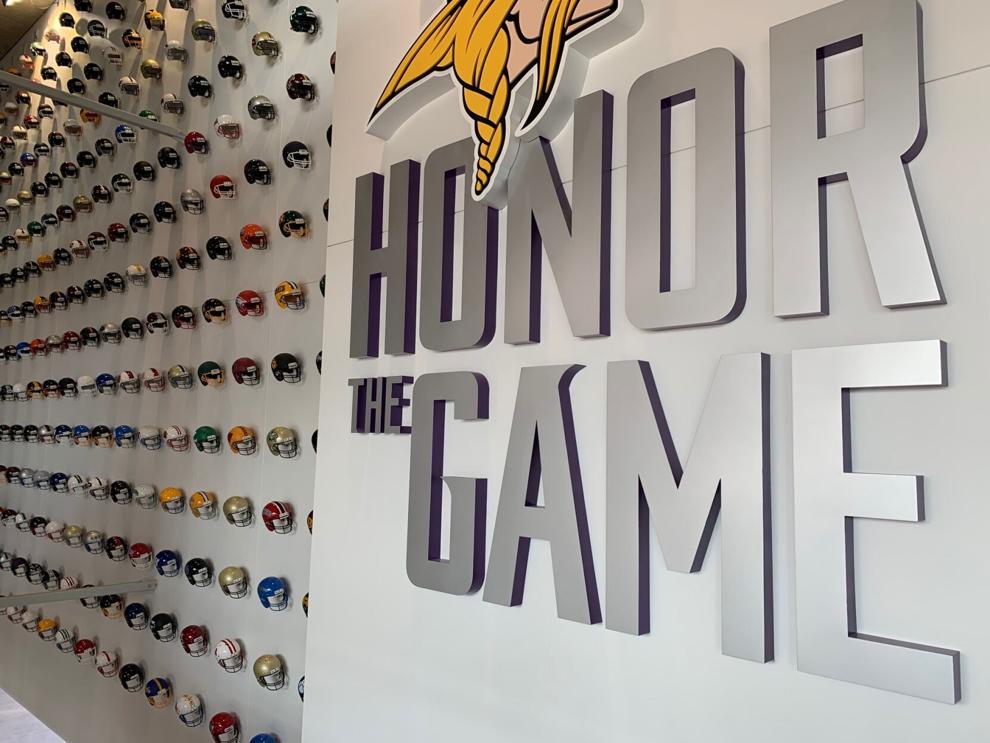 When people take a tour, Courtney hopes they leave with a sense of community that comes through a large venue like U.S. Bank Stadium.
"You see that, you feel that when you walk into the stadium," she said. "Whether they like the Vikings or not, whether they like football or not, I hope they gain an appreciation for the venue, and then possibly go visit other venues like the Twins' stadium. It's kind of a home. It's a community."