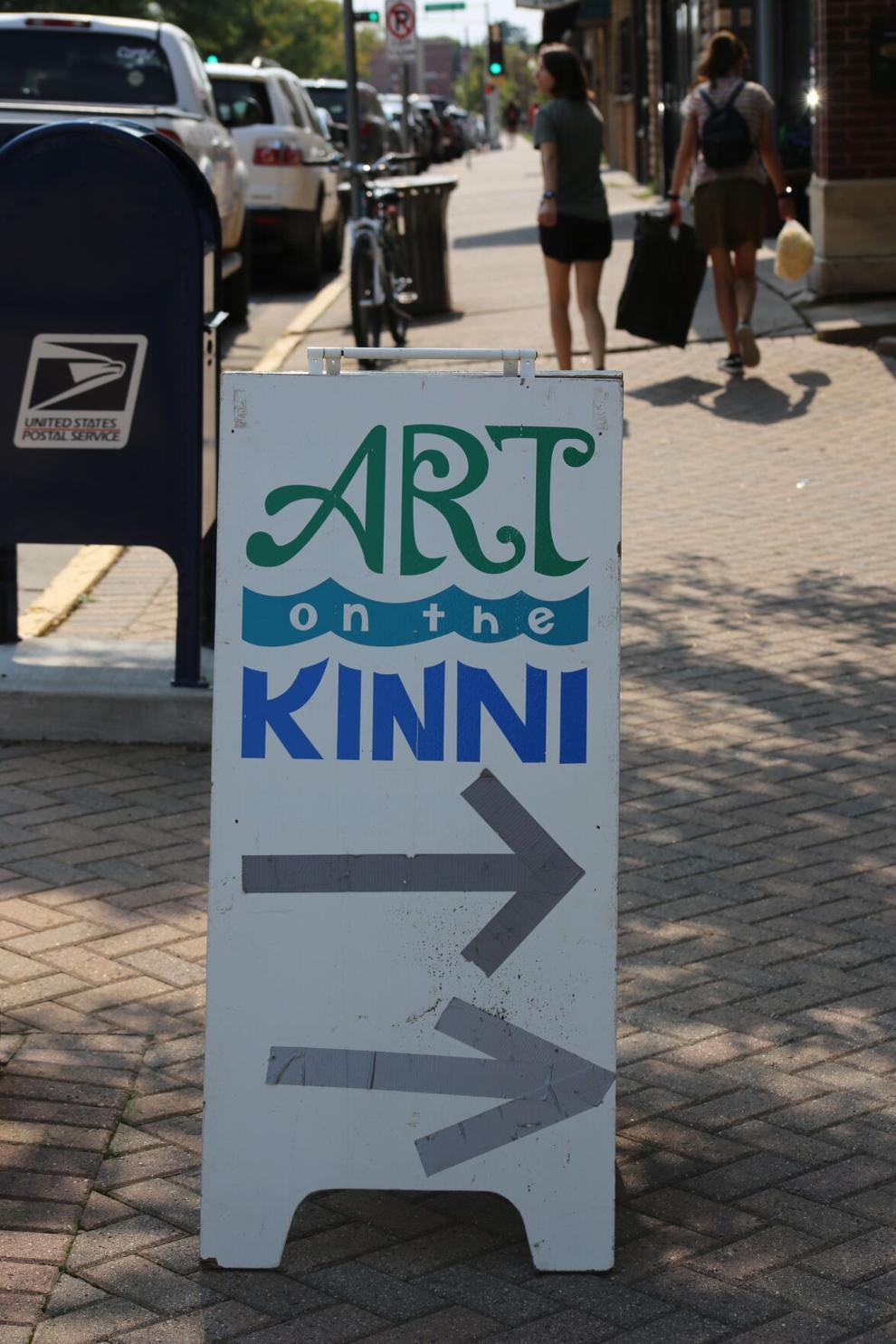 Art on the Kinni
Art on the Kinni features over 70 juried artists, along with several budding artists, a children's art tent, two musical venues and eight food vendors. Many of your friends and neighbors were among 2019's record crowd of close to 5,800 art lovers who provided a steady stream of foot traffic along the scenic Kinnickinnic/White Trail, Heritage Park and Veteran's Park.
Community Arts Base is proud to call this its signature event as it has turned out to be a great way to enjoy one of the last days of summer each year in a truly friendly atmosphere. Art on the Kinni is an annual can't-miss event in River Falls and free to attend. 
This lovely fair is always held on the first Saturday after Labor Day along the banks of the Kinnickinnic River in the downtown River Falls area. This year's date is Saturday, Sept. 10, 9 a.m. to 5 p.m.
Hudson Hometown Music Fest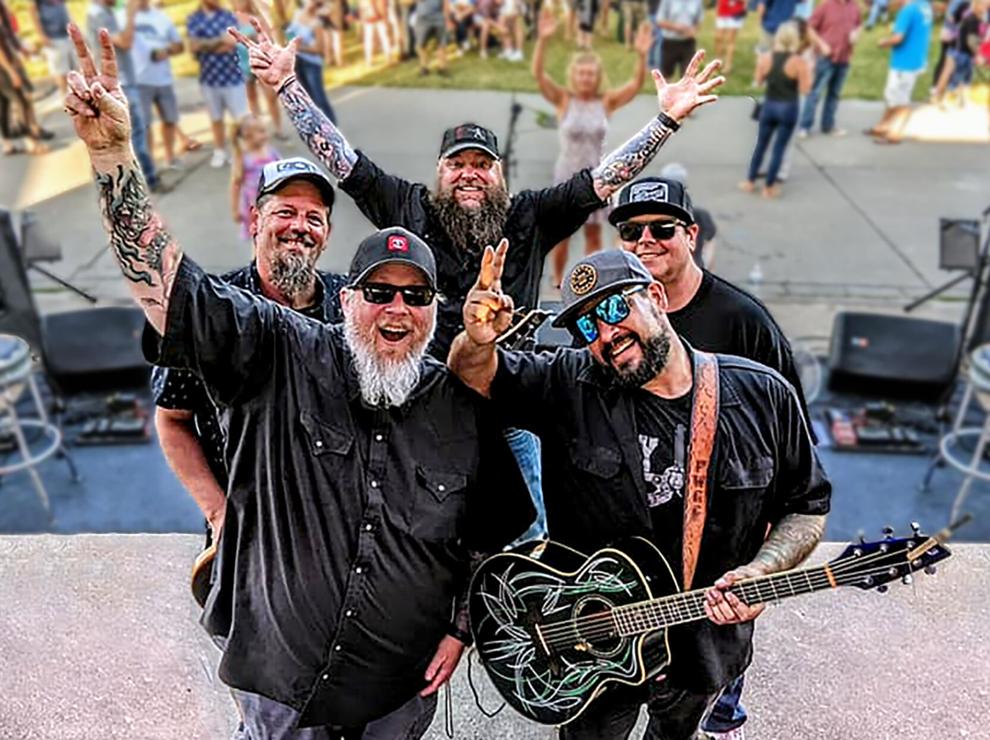 The Hudson Hometown Music Fest, a family friendly day of music hosted by the Hudson Lions Club, will be Saturday, Sept. 10, noon to 11 p.m., at Lakefront Park in Hudson. 
The event will showcase talented musicians in the Hudson and Twin Cities area, with the Fourth Degree kicking off the Fest at noon. 
FireWater Gospel Choir will highlight the evening schedule starting at 8:15 p.m. Enjoy sets by the Alex Zackary Band, Boondoggle, Goodbye Sun and Hellkat, as well. The music includes country, blues, folk, classic and current rock and roll.
In addition to the free music shows, the Fest will host family friendly activities including a dunk tank, kids' games and face painting. Eric the Magician with Magic Dragon Enterprises will be a children's event highlight.
Food and beverages will be for sale including pizza, BBQ, Mexican food, egg rolls, sweet treats, wine, seltzer, craft beer and soda. A silent auction and wine pull will be held with proceeds donated to Bikers Against Child Abuse.
Visit Hudson Hometown Music Fest on Facebook for the latest details.
Kinni short film
On Saturday, Sept. 10, KRLT, in partnership with Kinni Corridor Collaborative, are excited to announce a one night showing of "Stories From The Water," a short film by Mike Wurm celebrating the beauty of the Kinnickinnic River and River Falls community. 
The film will be shown at the University Center at UW-River Falls, 501 Wild Rose Ave. Doors open at 5:30 p.m. with the film starting at 6:30 p.m. After the show, Wurm will host a question and answer session. 
The film attempts to capture the rich history and personal importance of the Kinnickinnic River. Told through the voices of five kids from River Falls, it includes the stories of residents and scratches the surface of conservation, wetlands, prairie, winter on the river and the soul of the fly fisherman. 
Frontier Days Rodeo
Come the Falcon Frontier Rodeo Days on Sept. 9 and 10. The rodeo is a UW-River Falls student run event that takes place on the rodeo grounds at the University of Wisconsin River Falls Lab Farm 1. The rodeo is now celebrating its 57th anniversary, and is a tradition for many families in the area. 
There are 9 main events at the Falcon Frontier Rodeo, including bareback riding, breakaway roping, tie-down roping, saddle bronc riding, team roping, goat tying, steer wrestling, barrel racing, and bull riding.
When you attend a Falcon Frontier Rodeo performance, you can expect to have a boot stompin' good time. This event is open to anyone, and members of the public are highly encouraged to join the fun! Tickets are available at the gate or online. The rodeo grounds are located at: 1529 S Wasson Lane River Falls WI, next to UWRF's Lab Farm 1. Parking is available on site on a first come, first served basis. You should plan on each performance lasting between 2 and 2.5 hours. Concessions are available through our food stand, with all proceeds going to our rodeo team. 
Youth fishing contest, lead tackle turn-in
Join St. Croix County Parks for a free youth fishing contest and lead tackle turn-in event at Homestead Parklands, 550 Perch Lake Road, Hudson, on Saturday, Sept. 10, 9-11 a.m. The event is open to children 5-12 years old.
To help protect wildlife, we encourage all those who join to bring lead-free tackle to this event. For those who have lead tackle, and would like to dispose of it properly, we will have a "Lead Tackle Turn-In Table." A $5 gift card to Fleet Farm will be provided to those turning in lead tackle (while supplies last).
Lead is one of the most potent heavy metals and can easily cause poisoning in birds. Wild birds are often victims of this poisoning through lead sinkers, pellets and bullets. It takes a very little amount of lead to cause health problems in birds. Wild birds, such as mourning doves, bald eagles and loons can die from ingesting one bullet fragment or sinker.
This event is sponsored by Lund's Fly Shop in River Falls, Fleet Farm in Hudson and Friends of Perch Lake. All vehicles that enter the park will need a daily or annual pass. 
Prizes will be awarded for: 
Largest Bass (length): Plano tackle bag. 
Largest Panfish (length): Plano tackle box.
Largest Trout (length): Fenwick fishing rod and reel. 
Largest Rough Fish: Homestead Park $20 gift certificate.
Alpaca yoga
Alpaca yoga is being held at Eagle Eye Farm on Sept. 10. Practice yoga while the alpacas meander about. 45 minutes of yoga and 15 minutes of alpaca time. Includes a bag of alpaca feed. Great way to reduce stress and improve your overall well-being. The cost is $35. Registration is required online. Attendees are responsible for their own mat or beach towel.
Grateful for grandparents
Celebrate the connection between grandparents and grandchildren at this story time specifically designed for these two generations on Saturday, Sept. 10, 10-11 a.m., at the Friday Memorial Library, 155 East First St., New Richmond. Stories will highlight two picture books with dementia themes. Grandparents and grandchildren can then play together at four different stations, creating clothespin wreaths, matching nuts and bolts, stacking stones or writing words and sorting letters. This storytime is recommended for children 5 and over and grandparents with or without dementia are welcome to attend.
This event is presented in partnership with the St. Croix County ADRC.
Willow River Cemetery Tour
Hear stories, rumors and speculations about prominent citizens of Hudson's past and their lasting legacies, as well as curious anecdotes about the almost completely forgotten on Saturday, Sept. 10. This event takes place outside in the peaceful surroundings of Willow River Cemetery, 300 Ninth St, Hudson, and social distancing will be easily maintained. 
The tour is approximately an hour and 15 minutes long and involves walking on uneven ground, with limited places to sit. Wear appropriate footwear and dress for the weather. 
There are no restrooms available. As long as there is no lightning or severe weather, the tour will proceed as scheduled. This tour is recommended for teens and adults. Tickets are $25 per person, with $5 being donated back to the Friends of Willow River Cemetery. Advance reservations are required, scchistory.org, and tickets are non-refundable
K-kids
K-Kids is a member-led service group for kids in grades three through six and is looking for additional members. Offered in partnership with Kiwanis Club of Hudson, the group will meet on Saturday, Sept. 10, 10 a.m. to noon, at the Hudson Area Public Library, 700 First Street. 
Contact Camille Young for more information at 715-386-3101 or cyoung@hudsonpubliclibrary.org. 
Bird hike
Hike various trails on the Carpenter Nature Center's Wisconsin campus, 279 South Cove Road, Hudson, and learn to identify birds with local experts from the St. Croix Valley Bird Club.
This event is $5 per participant or free for SCVBC members and Friends of Carpenter Nature Center. 
Space is limited and reservations are required, so call the nature center at 651-437-4359.