Join the Phipps Center for the Arts, Friends of the Willow River and Kinnickinnic State Parks, the River Falls Public Library, the Minnesota Transportation Museum and/or the Somerset Community Food Pantry in various events this weekend.
Camelot and Camelittle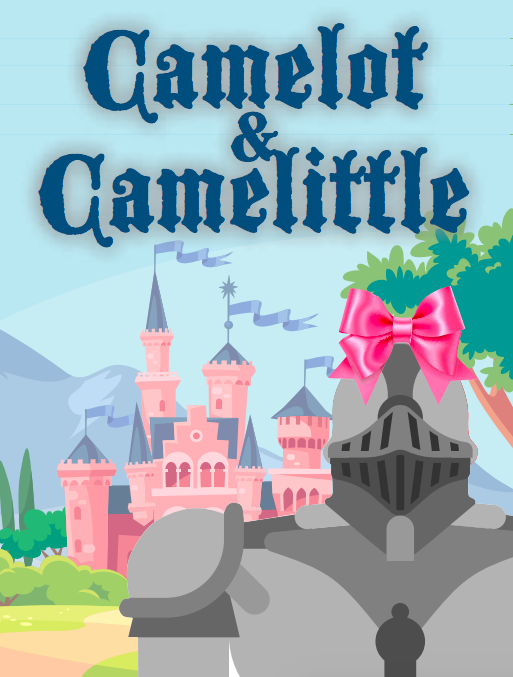 Move over knights, there's a new girl in town. The Phipps Children's Theater presents a fresh and sassy new take on the classic story of "Camelot" in this new production, which opened at the Phipps Center for the Arts. 109 Locust St., Hudson on Friday, Oct. 15, in the John H. Potter Theater.
In this twist on the legend of Camelot, spunky, young Ruth dreams of being a Knight of the Round Table, but King Arthur, Guinevere and Lancelot laugh at her when she tries to demonstrate her valor. Humiliated, she sets off to form her own queendom, encountering the enchanting Lady of the Lake, a bumbling Merlin, a vain unicorn and evil sorcerers along the way.
The cast includes twenty students, grades seventh through ninth, from local communities.
Catch the show Friday, Oct. 22, 7 p.m.; Saturday, Oct. 23, 1 p.m. and 4 p.m.; Sunday, Oct. 24, 2 p.m.
Tickets are $20 for adults and $15 for youth and can be purchased online at ThePhipps.org or by calling 715-386-2305.
Masks are required for the cast and audience members. For more information about the show and safety protocols, visit ThePhipps.org.
Fall scavenger hunt at Willow River
HUDSON -- Join Friends of the Willow River and Kinnickinnic State Parks at the park for a fun and educational scavenger hunt on Saturday, Oct. 23. anytime from 10 a.m. to noon behind the Willow River Nature Center.
Search for items, solve riddles and uncover hidden animals in the forest while surrounded by beautiful fall colors and fresh, cool air. 
Be sure to wear your halloween costume to celebrate the upcoming holiday. 
Sustainability Series: Food, Poverty and Health
RIVER FALLS -- On Thursday, Oct. 21 at 6 p.m. in the lower level community room or on the library facebook page or Youtube channel, join the River Falls Library and Peter Kilde of West Central Wisconsin Community Action Agency Inc., a leader in affordable housing innovation and energy conservation, in a discussion on sustainability and its deep ties to the health, wealth and wellbeing of communities.
Pumpkin Express
OSCEOLA -- The Minnesota Transportation Museum, Osceola Historical Society and the Village of Dresser invite you to board the pumpkin express. "Ride the train to the pumpkin patch and so much more! Board in Osceola, where our historic train takes you on a 25-minute ride to Dresser. Kids, 15 and under, can pick out their very own pumpkin. While you're there, enjoy music and check out the games, hayride, eats and treats, and a small flea market. You can step back in time and tour the historic 1884 Dresser Depot!
Brought to you by the Minnesota Transportation Museum, Osceola Historical Society and the Village of Dresser. Rides are October 22-24, 9 a.m. to 4 p.m. The cost is $30 for adults and $25 for children 5 to 15-years-old.
Raffle to benefit Somerset pantry
SOMERSET -- A meat raffle to benefit Somerset Community Food Pantry will begin at 5:30 p.m. Friday, Oct. 22, at Not Justa Bar & Cafe, Somerset.
For more information or to learn how to donate, visit www.somersetfoodpantry.org.