Carpenter Nature Center
Join the Carpenter Nature Center at the Wisconsin Campus, 300 East Cove Road, Hudson, from 8-10 p.m. on Nov. 11 for owl banding to learn about Saw-whet owls and observe banding. This event is free and weather dependent. 
From 9-11 a.m. on Nov. 13, join the nature center for a bird hike. The program fee is $5 or free for 'Friends of CNC,' SCVBC members and high school students. 
Survival Without A Smartphone 101
"If you've ever gotten lost in the woods before the dawn of the smartphone, you know the most important thing that got you out of the situation: your wits and will to survive. Today, most people don't know which direction they're facing unless Siri tells them so. Because of this, many people don't know how to tap into survival mode when a situation takes a turn for the worst."
Learn about surviving in the wilderness without your smartphone in a friendly, relaxed environment at Willow River Nature Center on Saturday, Nov. 13 at 10 a.m.
Fill a Humvee
The Kiwanis Club of Greater Hudson in conjunction with the U.S. Army Career Center Hudson will conduct its fifth annual "Fill a Humvee" food drive Friday and Saturday, Nov. 12-13, from 10 a.m. to 5 p.m., and on Sunday, Nov. 14 from 11 a.m. to 3 p.m. at County Market in Hudson.
"Fill a Humvee" has the goal of filling a U.S. Army Humvee each day with non-perishable food and baby products (diapers, baby wipes, etc.). Cash donations will also be accepted. Last year's "Fill a Humvee" event generated $4,000 in monetary donations plus many donations of food and other nonperishable items.
All proceeds will go directly to the St. Croix Area Food Bank, which supports countless food pantries in the area.
Tween/teen laser tag night
On Saturday, Nov. 13,6-8 p.m., the Hudson Area Public Library in partnership with the Teen Thrive Program at the YMCA will host laser tag night with food. Grades 6-12 are invited to register.
Hudson High School's "Annie"
Nov. 12 and 13 at 7 p.m. and Nov. 14 at 2 p.m. are your last three chances to see the cast, crew and pit's production of Annie at the Hudson High School. Adult tickets are $15 and youth are $10. They can be purchased online at ci.ovationtix.com/35454.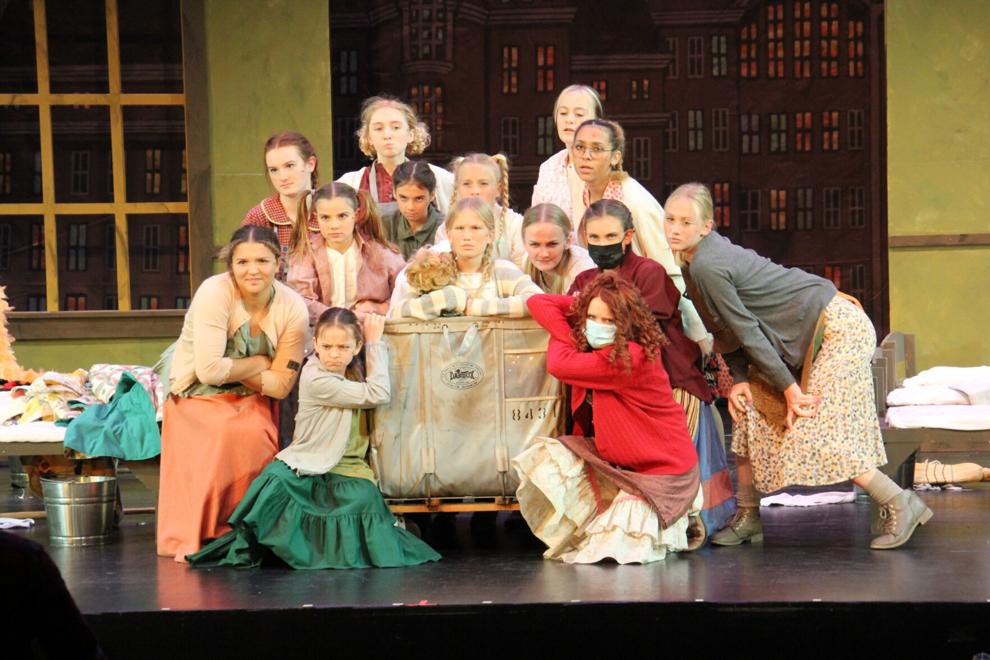 Winter Coat Drive
STAR PRAIRIE -- On Saturday, Nov. 13, from 10 a.m. to 2 p.m. Bethany Lutheran Church in Star Prairie is hosting a winter coat drive. Anyone in need of a winter jacket is welcome. Donations of gently-used jackets can be dropped off at the church prior to Nov. 13 during business hours,  Monday and Wednesday, 9 a.m. to 2 p.m., and Thursday, 9 a.m. to 3 p.m. or by appointment at 715-248-3730.