Hot Air Affair
The Hudson Hot Air Affair 2022 theme of "S'Mores and More, Balloons Galore" invites you to enjoy the beauty of nature while watching the airborne kaleidoscope of hot air balloons.
More than 30 balloonists from five states will travel to Hudson this weekend, Feb. 4-6, to share the spectacle and excitement of the sport of hot air ballooning.
Much of Hot Air Affair will happen outdoors and with a camping theme everyone is encouraged to bundle up, head outside to the parks and open spaces and look up for the balloons on Saturday and Sunday. The balloon launch times and flight updates are posted at HudsonHotAirAffair.com.
With the outdoor recreation theme, who better to honor as the grand marshal of the Friday night Torchlight Parade than Secretary Designee of the Wisconsin Department of Tourism Anne Sayers.
Come on out for the parade in downtown Hudson and watch the hot air balloon pilots and crews displaying blasts of fire and all of the other s'more-themed parade units. There will be fireworks, sponsored by Andersen Corporation, at Lakefront Park immediately following the parade.
There is a smoosh board competition, bingo, the marketplace and craft fair, the St. Croix River Dunk, a fat tire bike race, kids ice fishing, geocaching, a kite display, ice carving and more.
Visit HudsonHotAirAffair.com for a complete schedule and details about this weekend's activities or view event listings on Facebook.
With COVID-19 concerns, Hot Air Affair asks everyone to follow current local COVID-19 safety guidelines and use a face mask at the Hot Air Affair indoor public spaces.
'The Importance of Being Earnest'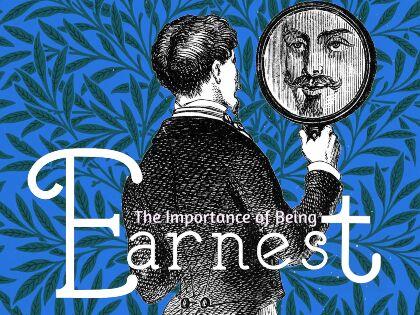 HUDSON – Oscar Wilde's classic is a delight from the first cucumber sandwich on as Jack's double life catches up with him. The problems are resolved in an extremely charming and quite unexpected way as Jack and Algernon discover the importance of being earnest while answering to the name of Earnest.
The final performances of the show will be this weekend, Friday, Feb. 4, at 7:30 p.m.; Saturday, Feb. 5, at 7:30 p.m.; and Sunday, Feb. 6, at 2 p.m.
Tickets start at $20. 
Snow day at Willow
HUDSON – On Saturday, Feb. 5 from 10 a.m. to noon, meet at the sledding hill near the Willow River Nature Center.
Even in Wisconsin, winter doesn't last forever. Get outside and enjoy the snow while it's here.
Drop in anytime and hit the sledding hill, explore the natural playground, go on a winter scavenger hunt or even paint the snow. 
A small number of sleds will be available but feel free to bring your own. 
Service club for kids
HUDSON – K-Kids is a member-led service group for kids in grades 3-6 and is looking for additional members, offered in partnership with Kiwanis Club of Hudson. K-Kids will meet Saturday, Feb. 5, 10 a.m.-noon. Contact Joan for more information at 715-386-3101 or joanbushman@dev.hudsonpubliclibrary.org. 
'Wonder of the World'
RIVER FALLS – The Masquers Drama Student Organization will present "Wonder of the World" by David Lindsay-Abaire Feb. 2-5 at 7:30 p.m. in the Blanche Davis Theatre in the Kleinpell Fine Arts building. General admission is free and tickets can be reserved at marketplace.uwrf.edu/collections/theatre-2021-2022-season.
This is a comedy for mature audiences. Performances will include a simulated gun and simulated gunfire.
Tickets may also be obtained at the Box Office in Kleinpell Fine Arts on performance nights from 6:30-7:20 p.m.
For more information, call the Box Office at 715-425-3114.
Placemaking: Built Environment
RIVER FALLS – Join the Kinni Corridor Collaborative on Feb. 9, 11:30 a.m. to 1:30 p.m. at the Falls Theatre for light lunch and discussion about the role of placemaking in comprehensive planning. The webinar watch party is from 12-1 p.m. with discussion before and after. Free Light lunch and concessions provided. 
Snowshoe in St. Croix County
GLENWOOD CITY – Get active this winter and try snowshoeing. After the first few steps along the guided trail, you will be on your way to this fun outdoor activity. Bring your own snowshoes or rent one of the limited pairs for $5. Multiple events across St. Croix County will allow you to explore new areas. Snowshoe Glen Hills Park, 1049 RR #3, Glenwood City, Wis., Feb. 5, from 10 a.m. to noon. 
The cost is $10 per person and children under 16 are free with a paying adult. Contact and registration with Aleisha Miller, resource educator at (715) 531-1915 or aleisha.miller@sccwi.gov. 
Discovery Walk for beginners
MARINE ON ST. CROIX – Ever wonder what snowshoeing is all about? This is your chance to find out. Enjoy a winter nature experience with just you or the whole family at William O'Brien State Park, 16821 O'Brien Trail North, Marine on St. Croix, Minnesota.
There will be multiple events throughout February. The first are Feb. 5, 10:30 a.m. to noon and 1:30-3 p.m; or Feb. 6, 1:30-3 p.m.
A park naturalist will give a brief how-to-snowshoe lesson and lead a walk through a winter landscape. Bring your own snowshoes or borrow historic wooden ones for free. No experience necessary. Dress in warm layers. Snowshoes will fit over your winter boots. If there isn't enough snow, a nature hike will still be held. 
This program has limited space so reserve a spot by emailing Sean.Hoppes@state.mn.us or by calling 651-539-4986.
Programs are free with a $7 daily or $35 annual Minnesota State Parks vehicle permit.