WISCONSIN — Everyone knows Wisconsin for cheese, beer and brats. Check out these kitschy roadside attractions that will only expand your love of the Dairy State.
1. World's Largest Fish – Hayward
The largest building in the town of Hayward is a giant fiberglass musky, also known as the Freshwater Fishing Hall of Fame. The musky is four and a half stories tall and as long as a Boeing 757. Guests can enter through the musky's tail and make their way up to the observation platform in the fish's open jaw.
Insider tip: Fish the 88,000-gallon pond under the musky.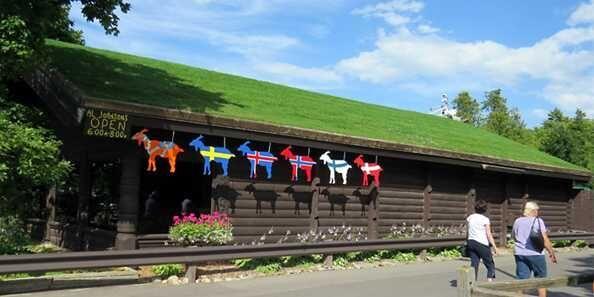 2. Al Johnson's Goats on the Roof – Sister Bay
Goats grazing on the sod roof of Al Johnson's Swedish Restaurant have been turning heads and drawing tourists for decades. These goats have earned celebrity status in this popular Door County destination with their own online "Goat Cam" and a "Roofing of the Goats" parade in June.
Insider tip: Order Swedish pancakes; they're the second most-famous thing about this authentic Scandinavian restaurant.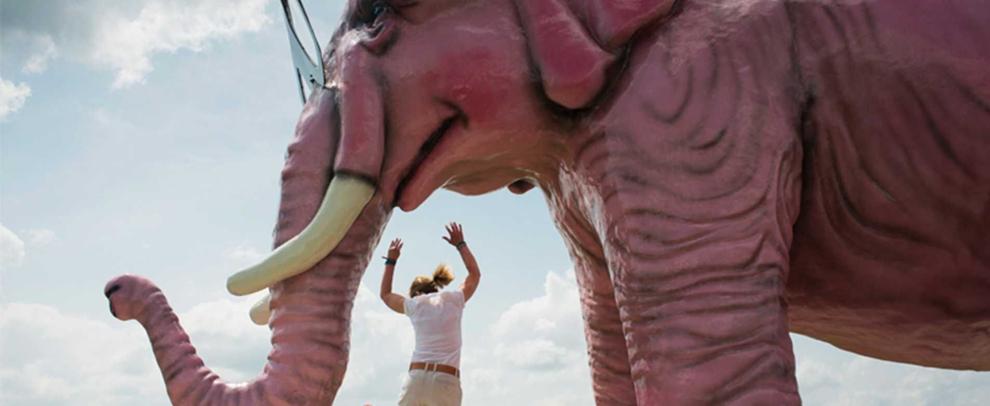 3. Pinkie the Elephant – DeForest
Travelers on I-90/94 in need of gas should exit at Highway V to find Pinkie the Pink Elephant at the nearby Shell Station. This behemoth fiberglass sculpture, styled with hipster black-rimmed glasses, is hard to miss. What started as a way to get customers to the gas station has evolved into the perfect selfie spot.
Insider tip: Indulge in a piece of super delicious pie at Norske Nook restaurant, just five miles away.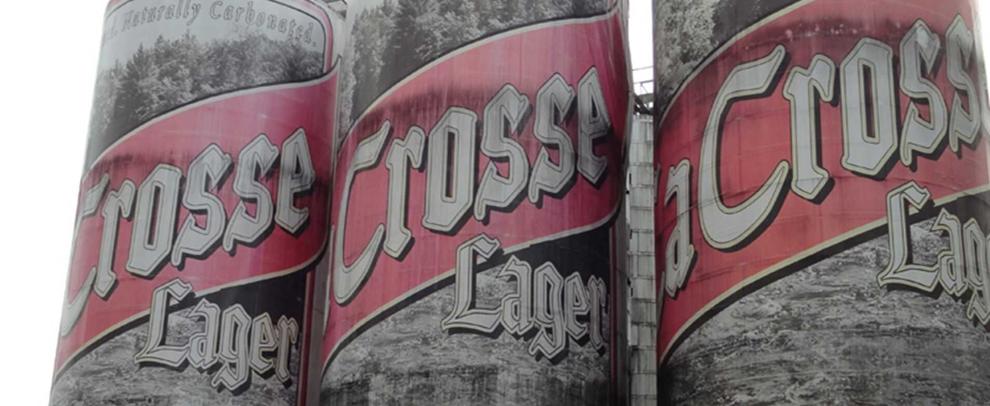 4. World's Largest Six Pack – La Crosse
The World's Largest Six Pack is actually a set of metal beer tanks constructed in 1969 by the G. Heileman Brewing Company (the original brewer of Old Style) for inventory storage. Now owned by City Brewery and re-designed to look like a six pack of La Crosse Lager, they contain the equivalent of 7,340,796 cans of beer.
Insider tip: Head south on WI-35 to the National Brewery Museum in Potosi for the world's largest cone-top beer can. It's more than 40 feet tall.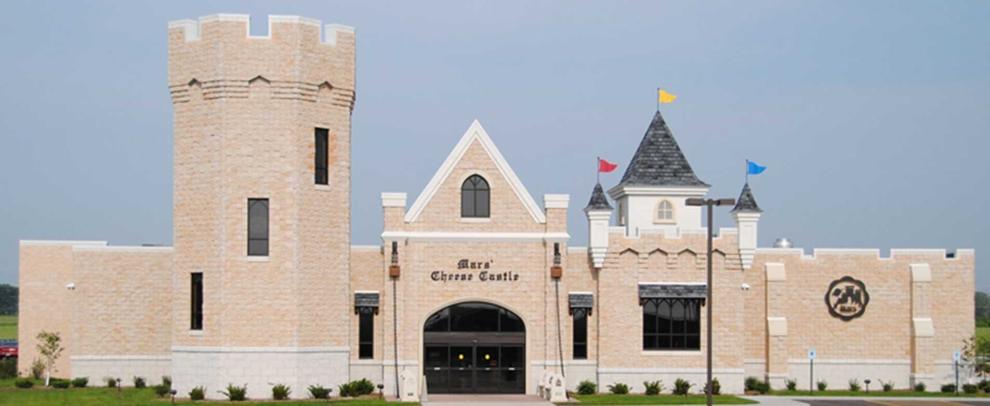 5. Mars Cheese Castle – Kenosha
In a state where cheese is king, it makes perfect sense to store it in a castle. Welcome to Mars Cheese Castle, conveniently located at the Illinois-Wisconsin state border to stock up on artisan cheese and bags of cheese curds for the road.
Insider tip: Pick up a Danish kringle, a flaky, fruit or nut-filled official state pastry of Wisconsin.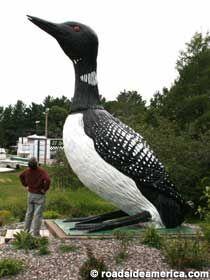 6. World's Largest Talking Loon – Mercer
Her name is Claire d'Loon and she has a fabulous singing voice and a big stage presence (at 16-feet tall and 2,000 pounds). This lovely lady is the World's Largest Talking Loon and, while she only speaks in loon sounds, she's happy to oblige any tourists/paparazzi wanting a photo.
Insider tip: Rent a canoe and paddle down the Turtle-Flambeau Flowage to catch sight of a real loon.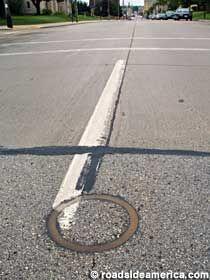 7. Sputnik Crash Site – Manitowoc
September 6, 1962 changed the course of Manitowoc's history when a 20-pound piece of Sputnik IV crash-landed in the middle of the main street. To celebrate this odd twist of fate, the city has preserved the crash spot and saved the space debris in the nearby Rahr-West Art Museum.
Insider tip: Time your visit for September during the annual Sputnikfest, which honors the moment outer space collided with Manitowoc.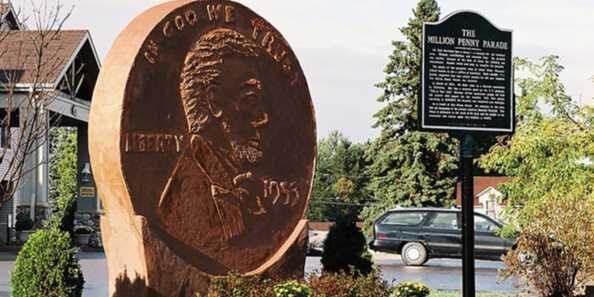 8. World's Largest Penny – Woodruff
At 15 feet high, 12 inches thick and nearly 9 tons in weight, the World's Largest Penny maintains a prominent place in tiny Woodruff. The concrete currency commemorates a 1953 fundraiser engineered by Dr. Kate Pelham Newcomb, who challenged local schoolchildren to save their pennies to build a hospital. Word got out nationwide and ultimately resulted in 1.7 million pennies collected. Who would've thought you could build a hospital with loose change?
Insider tip: Check out the Dr. Kate Museum to learn the whole story.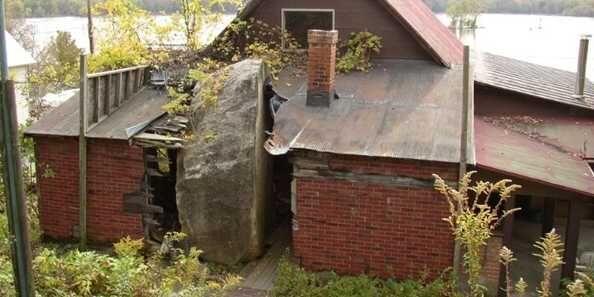 9. Rock in the House – Fountain City
Rock in the House is exactly what it says it is. The 55-ton boulder rolled down a hill on April 24, 1995, and wedged itself inside the home's master bedroom, where it remains today. A savvy local realtor purchased the house and turned it into a one-of-a-kind open house.
Insider tip: Not to be confused with House on the Rock in Spring Green, another famous architectural gem with eclectic collections worth checking out.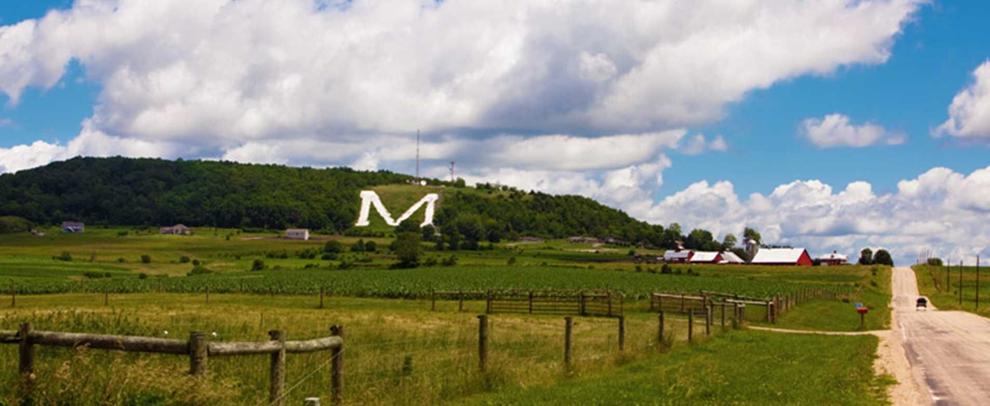 10. World's Largest M – Platteville
If you've ever wanted to stand next to the famous Hollywood sign above Los Angeles, then you might want to consider a trip to Platte Mound to see the World's Largest M. The M was created by students of the former Wisconsin Mining School, now known as the University of Wisconsin-Platteville, thus the "M." You can see the 241-foot-by-214-foot letter from nearly 30 miles away.
Insider tip: Put on a hard hat and take an underground tour of the 1845 Bevans lead mine at the Rollo Jamison Mining Museum.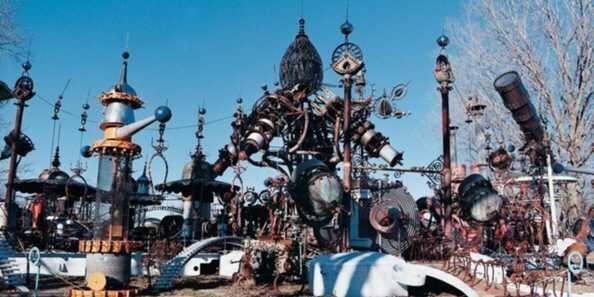 11. Dr. Evermor's Forevertron – North Freedom
Behind the salvage business in this little community sits a collection of outsider art created by one Dr. Evermor (yes, he's a real person). The old pieces and parts from the salvage gig were the inspiration for his sculpture garden. The centerpiece? Forevertron, a 400-ton, 50-foot scrap metal sculpture often recognized as the largest in the world.
Insider tip: Hike nearby Devil's Lake State Park in Baraboo for a selfie with the natural rock sculptures of the quartzite cliffs.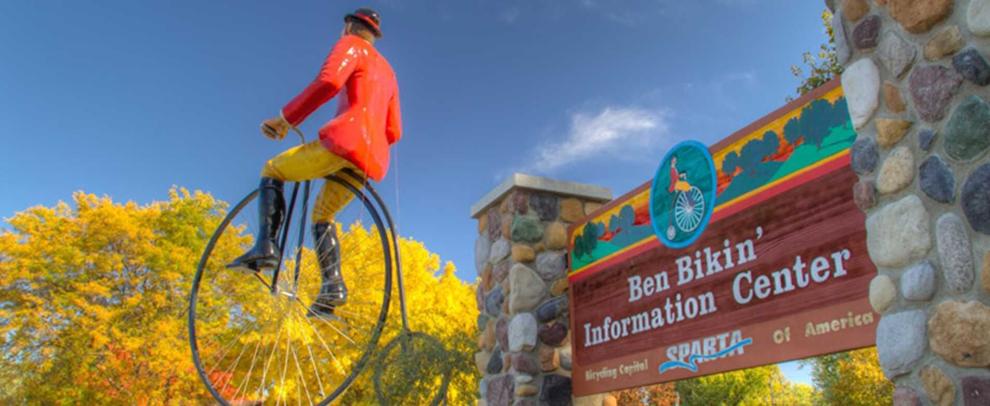 12. "Ben Bikin," World's Largest Bicyclist – Sparta
To mark its claim as the Bicycling Capital of America, Sparta proudly displays "Ben Bikin" aka "Big Ben" – the World's Largest Bicyclist – at the entrance to town. The 32-foot-tall Victorian-era bicyclist comes with a speaker at the base to hear "Ben" provide an audio history of Sparta.
Insider tip: Bring your bike and ride the Elroy-Sparta State Trail, the first rails-to-trails conversion in the country.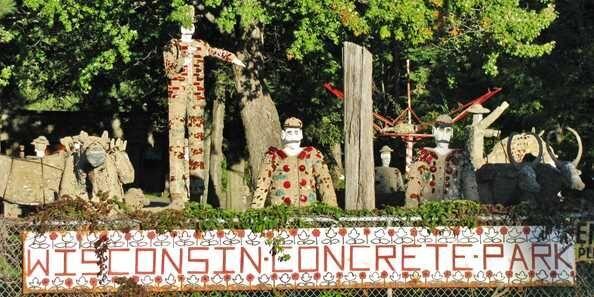 13. Concrete Park – Phillips
Upon retiring in his 60s, Fred Smith decided to commemorate his experience as a lumberjack, tavern owner, farmer and dance hall musician by adding one more title to his name – artist. Without any training, Smith created Concrete Park, a one-of-a-kind display of folk art composed of some 200 hand-made sculptures made from all kinds of materials.
Insider tip: Enjoy the view from the lookout tower at the top of Timms Hill, the highest natural point in the state.