Arbor Day 
HUDSON – The city of Hudson will be hosting Arbor Day events on Saturday, April 30, 9-11 a.m. 
The events will start at 9 a.m. at City Hall with tree planting, followed by the Vine Street Tree Trek Tour at 9:30 a.m. At 10:30 a.m., the city's refurbished "Welcome to Hudson" sign, Hudson Daybreak Rotary will be donating four trees to help "dress up" the sign. 
On Arbor Day, Friday, April 29, the Rotary will donate six St. Croix Elm trees that will be planted at the Hudson High School by Sustainability Club students and staff on the north side of the high school. These disease resistant elm trees have been designated as the Hudson "tree of the year."
Due to late spring, those who have ordered trees will be able to pick up trees on April 30 and May 7. 
Meal Planning 101
HUDSON – The Hudson Area Backpack and Food Programs is hosting a meal planning class on April 29, 6-7 p.m., at St. Patrick's Church, 1500 Vine St. in the lower fellowship hall. 
This class is offered to anyone who is interested in attending.  Dinner and food samples will be provided. 
Sign up at signupgenius.com/go/5080f44a5a828a0fe3-meal. 
Earth Day celebration
HUDSON – Every year on April 22, Earth Day marks the anniversary of the pivotal date in which the modern environmental movement was born in 1970. 52 years later, we continue to commemorate the efforts these individuals made to bring awareness and change to our planet.
Looking to help keep our local community environmentally friendly? Join other Hudson residents for Clean Up Day on Friday, April 29, 9 a.m. to noon, to keep Hudson a welcoming environment by removing trash to keep our community safe and clean. Call the Chamber at 715-386-8411 to sign up to help clean up Hudson. This event was rescheduled due to the forecast. 
Coffee concert
RIVER FALLS – The series features performances by UW-River Falls music faculty as well as guest artists. All performances are free, open to the public and held in the Abbott Concert Hall in Kleinpell Fine Arts. 
Due to COVID-19 concerns, masks are required in all campus buildings.
Coffee and cookies are served after each concert in the lobby. Concert performers may be subject to change.
Donations are accepted through the UWRF Foundation to support the series.
Performances are scheduled through May. 
The Friday, April 29 performance will feature Isles Ensemble, chamber music from noon to 1 p.m.
Seasons Gallery
HUDSON – Seasons Gallery invites you to its First Friday celebration, May 6, 5-8 p.m. 
For the month of May, enjoy "Natural Instincts," with works from ceramic artists Evan Hestekin and Kirk Freeman and painter Dan Wiemer.
Hestekin owns and operates Hestekin Pottery in Cornucopia, using mixed clays and glazes to reflect his northern surroundings. His functional woodfired pottery is filled with bold forms and colors.  
Freeman, a Hudson-based potter, returns again with a fresh new body of work. His functional and decorative pottery are proof he has mastered the form, function and unpredictability of his medium.
Wiemer, renowned painter from Red Wing, Minnesota, has been letting the watercolors flow. He has a new body of original paintings reflecting his relationship with nature and his intuitive ability to capture our landscape in all its wild beauty.
Stop in to see this exciting exhibit and celebrate these intuitive and creative artists throughout May.
Spring scavengers
HUDSON – On Saturday, April 30, 1-3 p.m., meet at the Willow River Nature Center to get outside and enjoy spring with this fun treasure hunting activity. Search for items on a checklist throughout the park, or complete a fact-find scavenger hunt along the Hidden Ponds trail then come back to the Nature Center and collect a small participation prize. 
Beer Cave Fest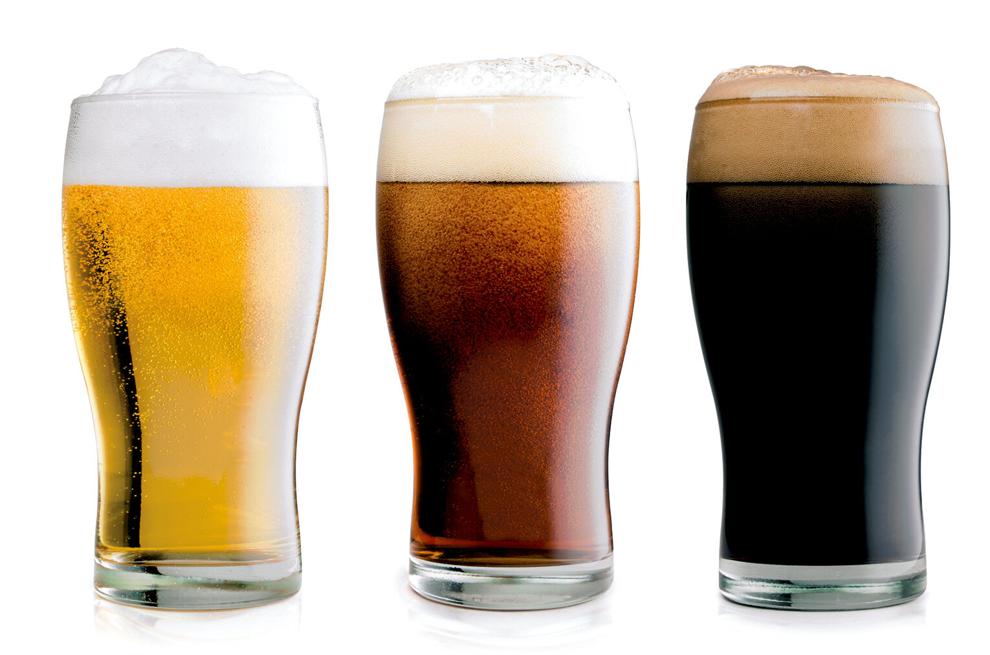 HUDSON – Enjoy a day sampling some of the newest craft beers in the area. On Saturday, April 30, 1-4 p.m., Casanova Liquors will have over 200 craft beers to sample from over 40 breweries, live music all day and several food trucks.
Tickets can be purchased by calling 715-386-2545 or at Casanova Liquors, 236 Coulee Rd.
Kick the Bucket List
HUDSON – This hilarious comedy show returns to the Phipps Center for the Arts, combining four seasoned comedians to bring you a show about growing older with a sense of humor. A neat mix of old school comedy, jokes, music and nostalgia, this comedy show is sure to delight all who are young at heart. Starring Scott Novotny, Rox Tarrant, Dean Johnson and Marge Rowan, this fantastic cast will have you rolling in the aisles on Saturday, April 30, at 7:30 p.m. 
Tickets are $25. 
Community Expo
HUDSON – Join the community of Hudson for the 2022 Hudson Community Expo presented by the Hudson Area Chamber of Commerce and Tourism Bureau and Coco's Heart Dog Rescue.
This free community event is family friendly and packed with live entertainment, family friendly activities, prize drawings, samples, exhibitors and more.
Get to know your community and local businesses. Food and drink will be available. Entertainment includes
11:15 a.m. Officer Radke and K9 Badger. 

12 p.m. 3M Wizards. 

1 p.m. The Phipps Dance Company and The Phipps Jr. Dance Company. 

2 p.m. Carpenter Nature Center. 

2:30 p.m. Hudson High School Swing Choir. 

3:30 p.m. Raffle Drawings. 
'My Favorite Wife'
RIVER FALLS – "My Favorite Wife" will be produced as a radio play, enabling actors to showcase their vocal emoting skills as they read their script before "microphones." Performances will be April 29-30 and May 6-7 at the River Falls Public Library. 
"My Favorite Wife" was produced as a movie in 1940 starring Cary Grant and Irene Dunn. After his wife, Ellen, is lost at sea, Nick Arden waits seven long years before marrying the lovely Bianca. 
As luck would have it, Ellen is rescued and reappears on their wedding day. Comedy and chaos ensue, especially after it is discovered Ellen wasn't stranded alone on her desert island!
The FishTale Players are the performance division of River Falls Community Theatre. The theater has delighted and enriched the lives of performers and audiences, young and old, through the magic of live theater for more than 30 years.