HUDSON -- Some of the biggest Broadway hits will take the Hudson stage, as high school students perform "A Night on Broadway."
The show, with performances April 22-23, features a collection of 20 different songs from about 15 different shows, including "Phantom of the Opera," "Fiddler on the Roof," "Mean Girls" and more. 
The students are excited to be back on the stage, co-director Kari Heisler said. 
"They were just over the moon about the opportunities to do anything this year, so we're just having a blast together," Heisler said. 
She and fellow director Andy Haase are excited to feature students again, and have people back in the auditorium. 
"It's been important to the district and to us to be able to give kids as many opportunities as we can this year just because they have missed out on so much," Heisler said. "So even though we're getting into late nights and rehearsals everyday here, it's just so fun to be there."
The show features a mix of solos, duets and group numbers that give a chance for students to be featured. Picking a favorite is hard to do, but Heisler said she enjoys "I Hope I Get It" from "A Chorus Line," which opens the show, as well as a medley from "Jersey Boys," "Masquerade" from "Phantom of the Opera" and "Matchmaker" and "If I Were A Rich Man" from "Fiddler on the Roof."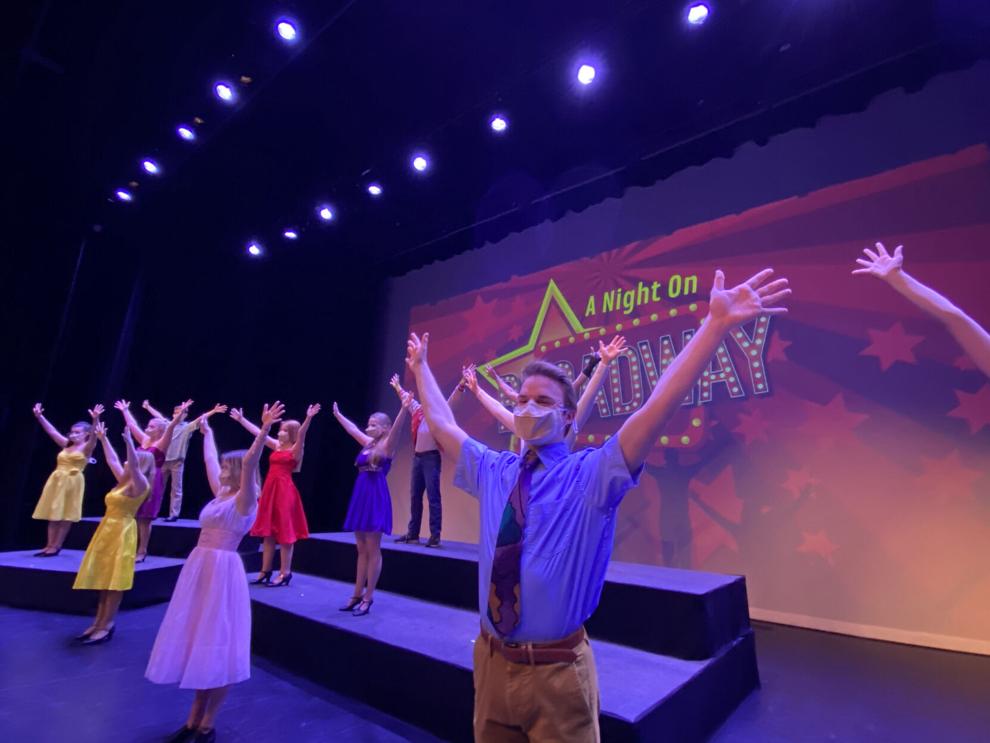 This year, all of the show's choreography comes from student choreographers Olivia Huber and Betsy Anderson. 
"They've been awesome," Heisler said. 
The choice of show was based partially on a need to adapt for the continuing pandemic. The show features a smaller cast of 23 students, and the set up makes it easier to manage if any performers are quarantined or sick, Heisler said. 
"That hopefully would affect the least amount of other students and all the work put in as possible," she said. 
It also provided a fun chance to do something they've never done before, Heisler said. Some of the songs featured are from musicals they school likely wouldn't do in full, but not students have a chance to take on select pieces from them. 
The preparation time has been shorter, and occasionally students have missed some time for quarantine, but Heisler said rehearsals went well. 
"They kids have been so resilient this year," she said. 
That's something audiences will see in the performance, Heisler said.
"As always, they will come out of there just amazed at our high school students, the talent we have here, and what they can do," she said. 
The audience will be at lower capacity to allow for distancing, and audience members will be required to wear a mask.