Here's a look at what's on staff members' shelves this month. 
Reporter Rebecca Mariscal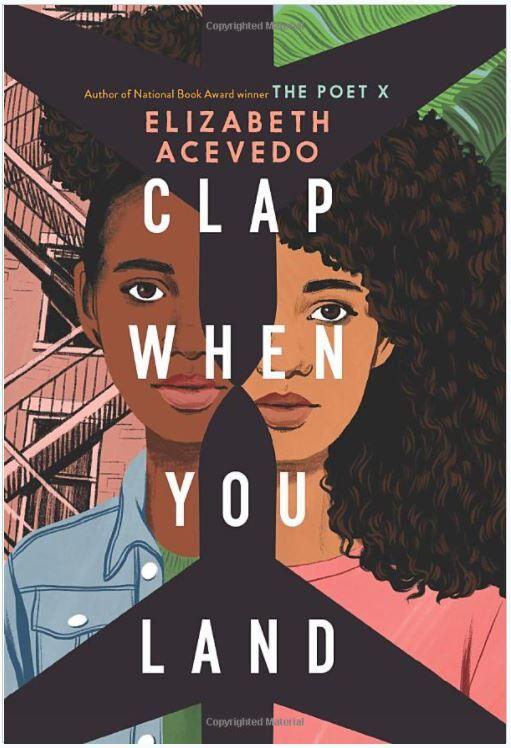 'Clap When You Land' by Elizabeth Acevedo 
Two young women living worlds apart are forced to experience the same loss when their father is killed in a plane crash. Camino, living in the Dominican Republic, is now orphaned, trying to find her way through her life and now uncertain future. In New York, Yahaira is left with the heavy grief of her mother and the knowledge of her father's secrets. 
The book is written in verse, the narrative unfolding in poetic form from each of the two daughters. It's a technique that works well to express their complicated emotions around the loss and the man who was equal parts hero and absentee. 
I'm listening to the audiobook of this story, something I rarely do, but the verse format lends itself well to the medium. The narrative comes as spoken word, bringing you into the young women's voices and lives. 
I previously enjoyed one of Acevedo's other works "The Poet X" in the same way. 
Reporter Hannah Coyle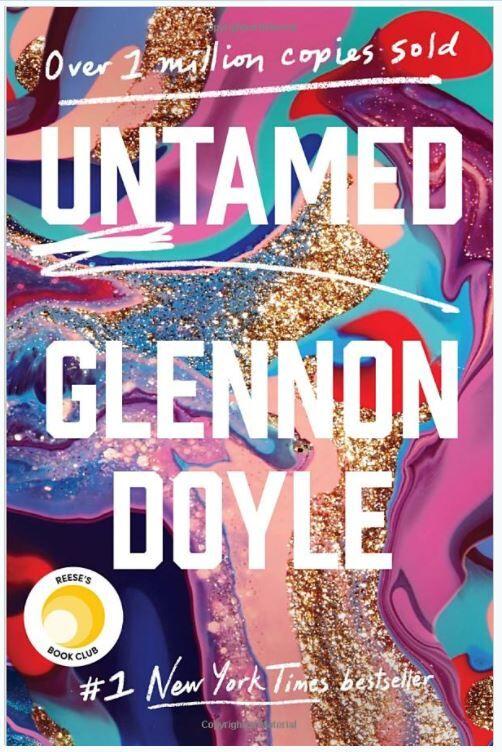 'Untamed' by Glennon Doyle
In this memoir, Glennon Doyle explores her life before and after she learned to trust herself. For years, Doyle wrote memoirs about overcoming hardship, infidelity and addiction ("Love Warrior" and "Carry On, Warrior)). However, in the midst of trying to promote a book she had written about mending the damage of infidelity, Doyle met Abby. 
It was an unexpected love at first sight, but it also turned out to be the love of her life. When Doyle began to listen to her body, heart and her desires, she knew she had to start living for herself. She named it her "Knowing." It is what some people identify as a gut feeling, meditation, or God; a relatable sensation for most, but also, an often ignored phenomenon for women.
Throughout the novel, Doyle recounts stories from her lived experience that have led her to understand the importance for women to trust themselves. Though it all sounds borderline cheesy, Doyle is able to unpack her experience as a woman in a relatable, raw, and powerful way. This No. 1 New York Times bestseller is one I have been struggling to put down.
Reporter Rachel Fergus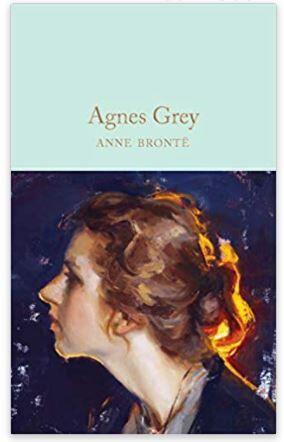 'Agnes Grey' by Anne Brontë
Anne Brontë, Charlotte and Emily Brontë's younger sister, is often overlooked when people talk about the Brontë sisters. Charlotte's "Jane Eyre" and Emily's "Wuthering Heights" are both set firmly in English literature's canon. but Anne's work is for some reason often left out, which is a shame.
"Agnes Grey" follows the titular character as she works as a governess for the Bloomfield family and later the Murray family. Throughout her time working, Agnes begins to learn about herself and what she wants in life. The plot sounds simple but the novel moves quickly and keeps the reader entertained. 
The thing that I love most about this book is the commentary that Anne makes about gender and the environment. Though she wrote in the 1840s, Anne argues for gender equality and the importance of protecting the natural world. Brontë's critiques on human destruction of nature is even more potent now than when she lived. 
Anne Brontë only published one other book, "The Tenant of Wildfell Hall," is also generations ahead of its time. In it, Brontë writes powerfully about abusive relationships and women's rights. I highly recommend both of Anne's novels.
Reporter Steve Gardiner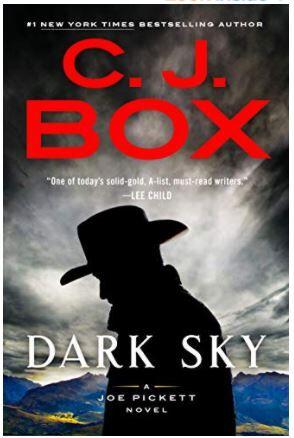 'Dark Sky' by C.J. Box
Wyoming author C.J. Box recently published his 21st novel in the series featuring game warden Joe Pickett. Picket is notorious for being a poor shot with his pistol and for damaging Wyoming Game and Fish Department pickups. In "Dark Sky" as in the other books, Pickett manages to get himself into a difficult situation, then has to cleverly get himself and others around him out. In this story, Pickett is assigned by the governor to take a Silicon Valley CEO on an elk hunt, with added pressure from the governor to convince the CEO to build his next facility in the state which would be a boost to the governor's re-election campaign. Bad characters, angry with the CEO for his attitudes on social media, find out about the hunting trip and set out to track him down. Pickett and his crew soon find themselves being the hunted, and it all builds to a final in the beautiful mountains of Wyoming. 
Editor Anne Jacobson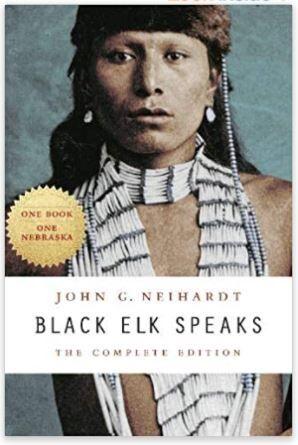 'Black Elk Speaks' by John Neihardt
"When going out to lament it is necessary to choose a wise old medicine man who is quiet and generous to help."
So Black Elk told John Neihardt in 1931. The author referred to this volume as the book that would not die. He met Black Elk in 1930 and the Dakota warrior and medicine man unexpectedly agreed to share the demise of his people's way of life -- with a white man no less. So the detailed telling began the following year. Don't expect perfect prose and flowery language: Neihardt recreates Black Elks' mood and manner. This man who spoke no English, who had no formal education but was educated in the way of the earth simply and directly talks of the seasons, of the Battle of the Little Big Horn and of Wounded Knee, but also great visions.